As evidenced by a discography chock-full of diss tracks aimed at her famous exes, pop princess Taylor Swift isn't one to simply brush off perceived attacks. An undeniable queen when it comes to holding grudges and exploiting them for free publicity, Swift and her legion of fans have been dragging industry rival Katy Perry since she allegedly attempted to sabotage the "Look What You Made Me Do" singer's tour years ago.
According to Perry, their beef started four years ago when Swift mistakenly believed that the "Swish Swish" singer had attempted to sabotage her "1989" tour by stealing her backup dancers.
"I tried to do the right thing, the good thing, and, you know, she shut me down and wrote a song," Perry said during a SiriusXM interview, referring to Swift's "Bad Blood."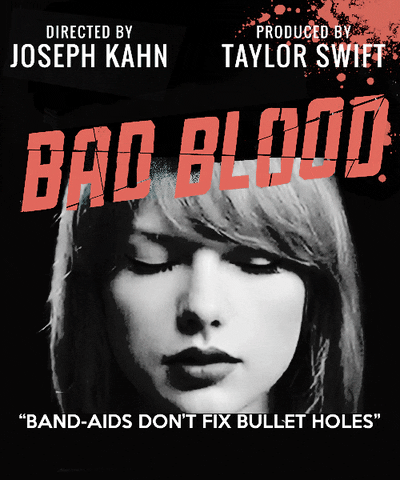 Now, after years of subtle clapbacks and interview snubs, Perry is finally ready to bring peace to the pop world.
Katy Perry extended a literal olive branch to Taylor Swift
Determined to beat this headline-making dead horse into a pulp, Swift took to Instagram to publicize Perry's apology letter, which included a LITERAL olive branch. Apparently, simply saying "sorry" in front of a social media audience of millions isn't extra enough for these two celebs.
"So I just got to my dressing room and found this actual olive branch. This means so much to me," said Swift in a video posted to her Instagram Story titled "Thank you Katy." While the full contents of the letter aren't visible in the short clip, it's clear that the first line of the missive reads, "Hey Old Friend, I've been doing some reflecting on past miscommunications and the feelings between us."
TAYLOR SWIFT AND KATY PERRY'S FEUD IS COMING TO AN END OMGGG pic.twitter.com/J2DhJDL0HW

— confection (@confectiondream) May 8, 2018
Now that Perry has officially made moves to bury their feud, can we please stop analyzing their lyrics looking for digs and disses? The Taylor Swift vs. Katy Perry narrative got old YEARS ago, and the fact that both stars are still using it as cheap publicity is beyond annoying. With the "Roar" singer proving she's the bigger person by sending her former foe an apology note on the first night of Swift's "Reputation" tour, Swift can assume her role as the victim once again.
While we should have let this beef die back in 2014 when it started, now is the time to quit giving Perry and Swift our attention for being vapid, image-obsessed, and out of touch with the real world.