While it's common knowledge that Katy Perry kissed a girl and she liked it, 19-year-old "American Idol" hopeful Benjamin Glaze was not so fond of swapping spit with the famous pop star.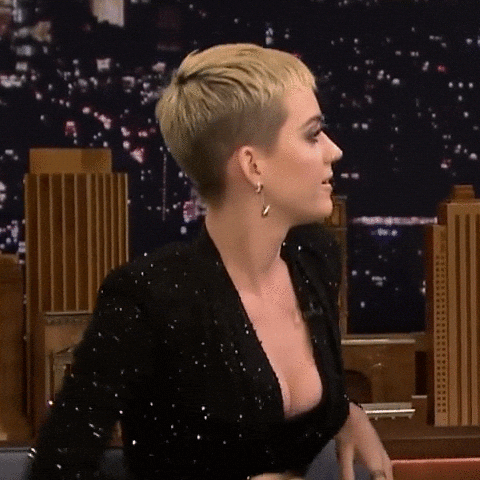 When pressed by judge Luke Bryan to dish on the details of his love life before jumping into a rendition of Nick Jonas' "Levels," Glaze revealed that he had yet to experience his first romantic kiss.
"I've never been in a relationship," he said. "I can't kiss a girl without being in a relationship."
Determined to offer her unsolicited services to the nervous 19-year-old, Perry called Glaze to the judges' table before quickly planting a kiss on his lips when he was clearly angling for a peck on the cheek.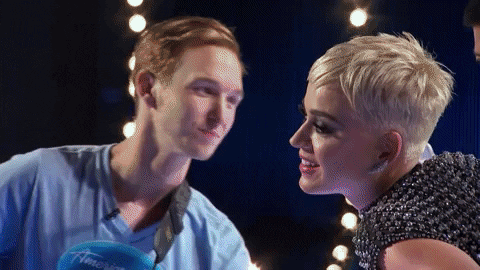 At a time when workplace sexual assault has rightfully become a major concern well beyond the borders of Hollywood, Perry's forced smooch didn't sit well with viewers. Shortly after the awkward lip lock aired, Glaze spoke to the New York Times about the unsettling experience.
"I was a tad bit uncomfortable," he said. "I wanted to save it for my first relationship. I wanted it to be special.
Glaze added: "Would I have done it if she said, 'Would you kiss me?' No, I would have said no. I know a lot of guys would be like, 'Heck yeah!' But for me, I was raised in a conservative family and I was uncomfortable immediately. I wanted my first kiss to be special."
💋#BenjaminGlaze #AmericanIdol pic.twitter.com/0XbA18LmRr

— KATY PERRY (@katyperry) March 12, 2018
In response to Perry's flippant attitude and Glaze's obvious discomfort, social media exploded with condemnation of the pop star's actions and declared her guilty of sexual assault.
katy perry is dirty, that boy had set a boundary and she stepped right over it. and yes it is sexual assault

— sHeida (@sheidrizzle) March 16, 2018
Katy Perry committed sexual assault on public television. Call it what it is, end the double standard.

— Dave with the Beard (@davezzzzzz) March 16, 2018
I got a sick lump in the middle of my stomach when I saw Katy Perry sexually assault that contestant. People who use their power to take what they want from other people's bodies are disgusting.

— Serene Vannoy (@serenevannoy) March 16, 2018
While Glaze has since retracted his initial comments and stated that he does not believe Perry is guilty of sexual assault, that doesn't change the fact that she crossed a clearly stated boundary.
Drop a comment below if you think Katy Perry directly contradicted her stance on the #MeToo movement by forcing Glaze to share a kiss.