I have mixed feelings about pop star Katy Perry.
So Katy Perry can't still sing live heh? pic.twitter.com/sXctJ1zDKe

— Glenn (@perry_white1) July 18, 2018
On one hand, she's a solid hitmaker who knows how to churn out iconic bops like "I Kissed a Girl" and "Roar." On the flip side, she's also a bottom-barrel artist desperate for outside validation as a result of her shaky-ass vocals and questionable live performance skills.
tired of katy perry slander yeah she can't sing but she has the hits and endless bops

— . (@givememadIove) July 20, 2018
While I'm always down to sing along to Perry's top hits during a joyride jam session, there is no part of me willing to sink low enough to defend her latest studio release, "Witness." With a surprising trifecta of No. 1 singles in "Swish Swish," "Chained to the Rhythm" and "Hey Hey Hey," the existence of "Witness" as a critical flop is actually quite an interesting phenomenon. How can a full-length release that topped the Billboard charts simultaneously be an insult to modern pop music? The answer is easy: Perry's talent is fading, but her fan base is not.
Opinion on Katy Perry? — she's in her flop era. the single from Witness have sucked. roar was a bop tho… https://t.co/Shu28JQCz8

— david (@grandeloona) January 4, 2018
Katy Perry's "Witness" was terrible
Recently, Perry sat down with Vogue Australia to dish on exactly how the harsh critical reception of her most recent album impacted her psyche.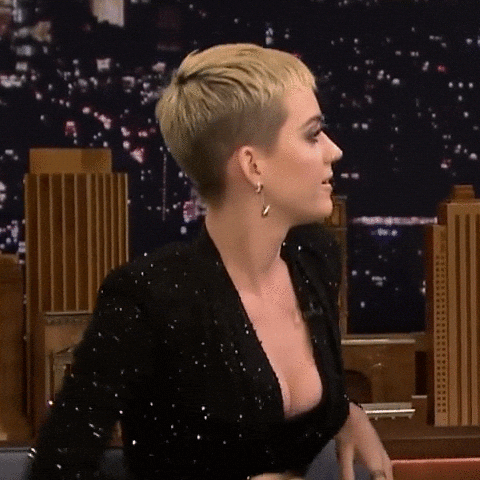 "I have had bouts of situational depression and my heart was broken last year because, unknowingly, I put so much validity in the reaction of the public, and the public didn't react in the way I had expected to … which broke my heart," Perry admitted. The singer underwent a week-long, self-admitted personal treatment program at the Hoffman Institute.
"Music is my first love and I think it was the universe saying: 'Okay, you speak all of this language about self-love and authenticity, but we are going to put you through another test and take away any kind of validating "blankie." Then we'll see how much you do truly love yourself.' That brokenness, plus me opening up to a greater, higher power and reconnecting with divinity, gave me a wholeness I never had," the pop star continued.
Admittedly, I'm hesitant to believe any artist who waxes lyrical about the pain of a lackluster album release. However, judging by just how terrible "Witness" actually was, I believe Perry when she explains the depths of her situational depression.