While they are famous for MANY things (securing the bag, dating NBA players, raking in millions on the regular), the KarJenner siblings are not well-known for their maturity amid a breakup. From Rob Kardashian serving up some serious Blac Chyna revenge porn to Kim Kardashian slamming her sister's ex on Twitter, the famous family is not well-practiced when it comes to publicly playing nice.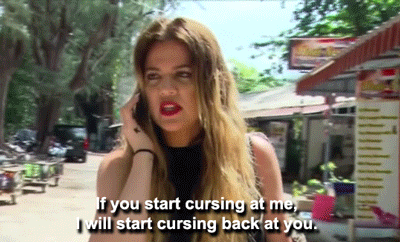 Often labeled as the black sheep of her crew, model and Instagram "it" girl Kendall Jenner is just as muted as her siblings are wild. Definitely boasting the least amount of screen time on "Keeping Up with the Kardashians," Jenner's story arcs are usually drama-free, and center around the model keeping her perfectly upturned nose to the ground and working.
Kendall Jenner is the most boring one out of the Kardashian bunch. I don't understand

— Rebecca (@xoxorebeca) April 16, 2015
In addition to staying relatively scandal-free, Jenner also strays from the bunch by supporting her exes in their high-profile careers.
Kendall Jenner cheered Harry Styles on at his LA concert
The poster child of post-breakup harmony, Jenner attended the last show of ex-boyfriend Harry Styles' debut solo tour.
Kendall Jenner applauding Harry Styles💕#HarryStylesLiveOnTourLosAngeles#HarryStylesLiveOnTour pic.twitter.com/J28dTkUOHt

— Anette Flores (@anettefloresjen) July 15, 2018
As seen by fans also in attendance, Jenner clearly wasn't at the show simply out of obligation to her former flame. Dancing along to Styles' hit track "Anna," Jenner was more than happy to let fans know that she was definitely feeling her ex beau's performance in all his custom-designed Gucci suit glory.
Kendall dancing to Anna lmao pic.twitter.com/INk7PAQS5M

— alli 3 (@cafesharry) July 15, 2018
By freely giving her ex a standing ovation and NEVER shading him in the press (or even publicly confirming that they were together), Jenner's status as the most levelheaded KarJenner sibling is now solidified. Unlike the rest of her famous siblings, not EVERY move the 22-year-old model makes centers around elevating her celebrity profile.