As a certified "Keeping Up with the Kardashians" fan, I feel personally victimized by Tristan Thompson. A fan of stepping out on heavily pregnant baby mamas, he certainly lives up to his #ThirdTrimesterThompson reputation. And after watching Khloe Kardashian struggle to find a good man for over 10 years, her recent heartbreak devastated me. I mean, really. First it was Lamar Odom. And now this? Poor Koko can't catch a break.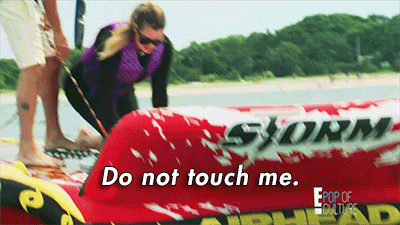 Soon after receiving news that her NBA player baby daddy has been busy creepin' on her since she was three months pregnant, Koko stepped up to the plate to show the world exactly why she's everyone's favorite Kardashian. She agreed to let Thompson witness the birth firsthand. She put the needs of her daughter above her own.
Tristan Thompson got me out here questioning my man & I'm single

— . (@LoveAlways_Tee) April 12, 2018
"Khloe's devastated by the recent revelations, but understands the importance of the birth in the lives of everyone involved," TMZ reported. "We're told Khloe doesn't want her personal feelings to ruin one of the most important moments in a person's life … the birth of a child.
"Khloe's putting her feelings on hold, realizing for better or worse Tristan is the father of their child and knowing a bond between father and child can be cemented in the delivery room."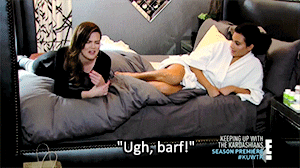 I definitely don't agree with Kardashian letting her scarlet-lettered, scumbag BF into the delivery room so soon after he was caught sharing a hotel room with an Instagram thot. But, viewing the hot mess from her perspective as a new mother, I understand where she's coming from. But I'm hungry for justice after Thompson turned trick. So I genuinely cannot wait for notorious HBIC Kris Jenner's swift reaction. Odom's spousal support will be nothing compared to the fresh hell the Kardashian matriarch will rain down upon Thompson.
Come on, Thompson. You weren't paying attention at ALL when Scott Disick warned the world about the Kardashian curse? Tragic.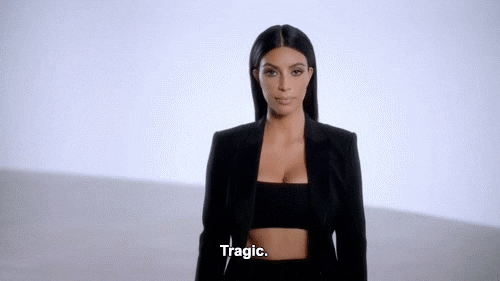 After all, to enter the Kardashian clan you must first accept the rules of their rose gold-tinted reality. Stay woke, future Kardashian paramours. You know what they say, don't you? Blood is thicker than water.