Somehow, the KarJenner siblings are simultaneously all-natural and certified plastic. From Kourtney Kardashian's gluten-free, dairy-free, ultra-organic diet to Kylie Jenner's years-long obsession with lip fillers, the famous first family of reality television undoubtedly occupies both extremes of the beauty care spectrum.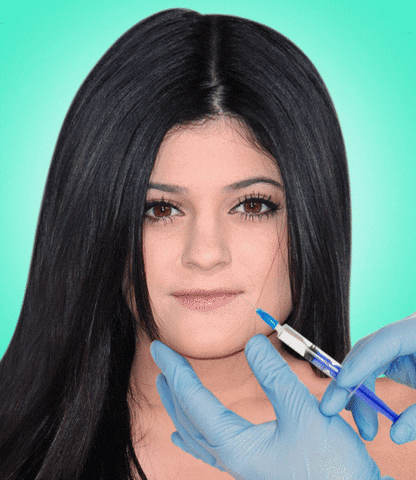 While temporary fillers and injections are par for the course when it comes to the intensive KarJenner glam routine, only a few members of the ultra-famous family have actually gone under the knife for the sake of beauty. From matriarch Kris Jenner's facelift to her oldest daughter's college-era boob job, plastic surgery clearly has a place in maintaining their coveted figures, features, and complexions.
Stepping into her own Instagram comments section to answer a fan's question regarding her slimmed-down nose, "Revenge Body" star Khloe Kardashian finally broke her silence on whether or not she'd be open to going under the knife.
Khloe Kardashian should get a nose job
"One day I think I'll get one because I think about it everyday. But I'm scared so for now it's all about contour," Kardashian replied. Echoing the Good American CEO's sentiments, a source close to the family explained her deep-rooted feelings about the procedure.
Khloé Kardashian Confessed That Getting A Nose Job Is Something She Considers https://t.co/SRhy320KlM pic.twitter.com/DlH7aT65aa

— Gamor Esther Elorm (@egamor14) July 23, 2018
"Khloe has struggled with insecurity over her nose ever since she was a young child and her mom told her she should have a nose job, but she's always held off undergoing any kind of surgical procedures," said the insider. "Over the years Khloe has become really good at mastering contouring, and she uses the techniques to change how the profile of her nose appears. The main issue Khloe has is with the width of her nose, she would love for it to be a lot thinner."
With as much contour and highlight as she applies to her face, it's obvious that Kardashian envies the Hollywood-approved button nose flaunted by each one of her sisters. After working so hard to shed 33 pounds of baby weight following the birth of daughter True, why shouldn't the reality star gift herself with a confidence boost in the form of a nose job?
Considering that the Kardashians undoubtedly have access to the best plastic surgeons on the planet, there's little risk involved in the routine procedure. For haters shaming the 34-year-old for even considering going under the knife, shame on you. It's her money and HER body, and if it makes her feel better about herself, what's the harm?
I never shade the Kardashian-Jenners for the amount of plastic surgery they've had because I know if I were even a fraction as wealthy as them I would literally have a live in dermatologist

— abraham linkedin (@mozzarellapapi) July 19, 2018