If Tristan Thompson's first baby mama isn't celebrating the fact that his dirty, cheating habits have trickled down to his current relationship with reality superstar Khloe Kardashian, then you shouldn't either.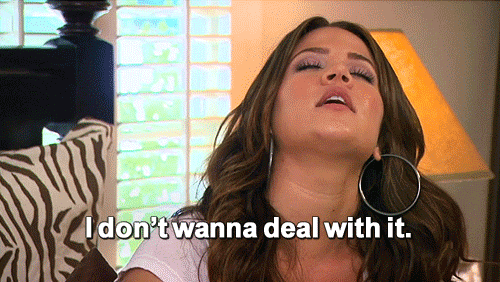 After damning images and video surfaced showing Thompson cozying up to a thot at the rooftop bar PH-D Lounge in New York City, Kardashian's life-shattering nightmare intensified as The Shade Room soon reported that the NBA player was secure enough in his creepin' habits to actually bring the woman back to his hotel room with him.
https://www.instagram.com/p/BhZ8rhUli-q/?taken-by=theshaderoom
Coupled with a video from late 2017 that showed Thompson swapping spit and burying his face in the breasts of two women in a nightclub, it's clear that the Cleveland Cavaliers player's moral compass is stretched as thin as his baby mama's ready-to-pop belly. Stepping out on Kardashian just days before she is to give to birth to their daughter, Thompson did more than break his lady love's heart and trust — he prompted the internet to throw massive shade at the reality star.
Despite the fact that Thompson's first baby mama maintains her initial statement that her relationship with the NBA player ended before he began dating the 33-year-old "Revenge Body" star, stan Twitter is exploding with hateful claims that Kardashian deserved what she got for hooking up with a man expecting a child by another woman.
Coming for Kardashian as she's nursing a broken heart and dealing with pre-labor jitters makes me want to put on my Chris Crocker eyeliner and scream at the top of my lungs for these haters to holster their Twitter fingers and LEAVE KHLOE ALONE!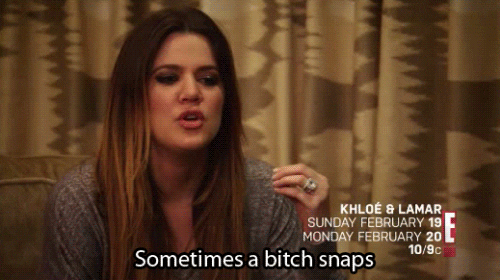 Just because the "Keeping Up with the Kardashians" star began her relationship with Thompson while he was expecting a child with his ex does NOT entitle countless strangers to hurl hate at her social media accounts and celebrate what is clearly one of the lowest points of her adult life.
Don't feel sorry for you. You knew Tristan left his first pregnant baby mama and hoed around after why would you expect him to be loyal to you? You over their flaunting your new relationship with Tristen while his first bm pregnant. KARMA

— Pat Cortes (@Pat11223322) April 11, 2018
Whatever Kardashian is allegedly guilty of does not justify either the hate she's getting or Thompson's scumbag behavior — so step off social media and check yourself before you make a bad situation worse.