KJ Apa is not one to shy away from getting down and dirty (literally) in his unwavering dedication to his craft. After breaking bones in his hand filming the season one finale of Archie vs. Sweetwater River, the New Zealand actor revealed to TVLine that he has a tendency to get carried away when the cameras are rolling. "It wasn't until 20 minutes after that I realized I broke my hand. I didn't tell anyone," said Apa.
Our finale ep is so good I can't stop thinking about it. Not to mention I broke my hand while shooting it. Mental.

— KJ Apa (@kj_apa) April 24, 2017
Now, the 20-year-old Auckland-born heartthrob is back in the doctor's office once more, and he has the grisly pictures to prove it.
Apa posted the NSFW snap of the serious injury to his hand on Instagram, paired with the tongue-in-cheek caption: "I guess that's what happens when you punch a bear in the face." Fans flooded the "Riverdale" star's comments with unwavering praise for Apa's strength, posting quips like "I feel sorry for the bear," and, "Wow, Archie- you don't hold back!"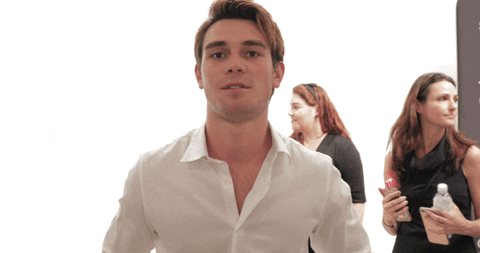 Here's to hoping Apa makes a swift recovery and the melon-sized swelling goes down before the actor is set to finish filming the second season of The CW's hit show.