According to the Twitterverse, "age is just a number" doesn't apply to the fact that 20-year-old KJ Apa is dating a 16-year-old girl.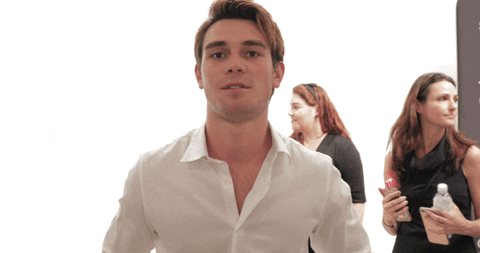 While "Riverdale" fans were busy refreshing their social media feeds to check for more snapshots of #SprouseHart enjoying their Hawaiian vacation, the star actor of the hit teen drama series was busy tending to a budding romance of his own.
As shared with the world by the "Riverdale" fan army of social media super sleuths, Apa has been linked to a 16-year-old Canadian girl named Corinne Isherwood since November 2017.
20 years old 'Riverdale' star Kj Apa is apparently dating this 16 year old girl since November 2017… #Riverdale pic.twitter.com/bLBtNFelKG

— pop polls (@poppoIIs) January 10, 2018
During the holiday season, the New Zealand actor was pictured draping his arm around Ishwerood and enjoying a lunch date with her and her friends.
NOWOŚĆ | Według plotek, KJ zaczął spotykaj się z 16 letnią dziewczyną.
Ponadto KJ miał być już w Vancouver, miał samolot o 15:00 ale upił się i wraz z dziewczyną został wyproszony z samolotu. Przez KJa lot został opóźniony. pic.twitter.com/YJNBRbkRkc

— RiverdalePL (@PLRiverdale) January 9, 2018
In final confirmation of the pairing, Apa and Isherwood recently arrived at a Vancouver airport together so the actor could resume filming for the hit CW show. Photographed standing closely together while clad in inconspicuous clothing, (nothing hides a famous face quite like a baseball cap) the duo were clearly desperate to leave the building unnoticed by the waiting paparazzi.
KJ Apa arrives back in Vancouver to film Riverdale! (2/2) pic.twitter.com/uRse9TUKDe

— Riverdale News (@_riverdalenews) January 12, 2018
Uncomfortable with Isherwood's status as a minor, fans took to Twitter to voice their unease at the age gap by using the #KjApaIsOver hashtag.
https://twitter.com/kweenishi/status/950491842461753346
"y'all KJ Apa is 20 YEARS OLD," wrote one fan. "he is NO LONGER A MINOR. his rumored girlfriend is 16 years old. and all of you are saying that "its the same age difference as cole and lili" need to stop. cole and lili are adults, and the 16 yr old is a SOFTMORE/JUNIOR. ITS WRONG."
did you forget that you're not actually 16? you just play one @kj_apa #kjapaisoverparty

— love,mins (@MOREMARAlS) January 9, 2018
what a love story she's a fan of my trashy show and supports me her account name is archiegothot she's an intellectual and i realized age didn't matter i love her #KJAPAISOVERPARTY

— love,mins (@MOREMARAlS) January 9, 2018
"#kjapaisoverparty " pic.twitter.com/mhIbfAX4dE

— maria laura ta na praia (@cyrusprouse) January 9, 2018
It looks like Apa's days of claiming he "never had a girlfriend" are truly over.