There are few things in this life that are completely and utterly certain and one of them is that reality star and Kardashian satellite Scott Disick is trash.
scott disick is trash but everyone already knew that

— ℘ (@saintlaurih) June 1, 2018
From refusing to commit to longtime girlfriend Kourtney Kardashian throughout their 10-year on-again, off-again courtship to talking down to literally everyone around him, Disick is an entitled brat who clearly thinks he's a demigod (and even calls himself "Lord Disick"). Born with a silver spoon jammed in his ungrateful mouth, the 35-year-old reality star is undeniably undeserving of the fame, wealth, and good fortune that he now enjoys with abandon.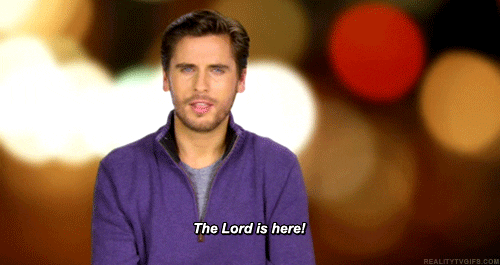 Thankfully, Kardashian, Disick's ex-girlfriend and mother to his three children, finally pulled the plug for good on their toxic pairing. Now firmly beau'd up and enjoying life with her 25-year-old boyfriend Younes Bendjima, Kardashian no longer deals with the daily stress of sharing a life with a self-confessed sex/drug/alcohol addict.
However, her split from her longtime common law husband wasn't ALL bad news, because she's looking hotter than ever and only has one person to thank for her bikini bod transformation.
Kourtney Kardashian owes Scott Disick for her bangin' body
"Before [Kardashian] and Scott split up, she never made working out a big priority. But now she exercises at least five days a week, no excuses," said a source close to the "Keeping Up with the Kardashians" star. "In a weird way, she has Scott to thank for her incredible bikini body because he's the reason she started working out so much. She was in a really dark place and trying to deal with all the emotions from their toxic relationship and the only thing that really helped her cope was exercise. It was her savior and the sweet side effect is she got this amazing revenge body."
Transforming her body from smokin' hot to ultra-bangin', Kardashian became the perfect poster child for sister Khloe's "Revenge Body" series. Proving that he actually does do some good in this world, Disick now sets a good example for the trash f— boys busy breaking hearts IRL.
TBH, I can't wait to see Sofia Richie's glow up after she (eventually) dumps Disick for good.