At this point, I really don't get why reality star Kylie Jenner doesn't just delete her Instagram account altogether. While some of Jenner's sexy uploads attract comments from her most dedicated fans, the majority of the 20-year-old's pics command the attention of committed haters intent on seeing the soon-to-be billionaire fall from grace.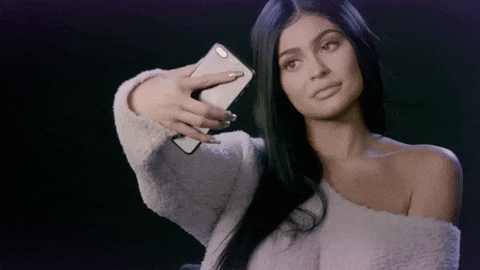 Unable to even share photos of her daughter Stormi Webster without stirring up a headline-making controversy surrounding the parternity of her firstborn, it's obvious that Jenner is boxed into a corner. Despite claiming the title as the undisputed Queen of Snapchat, Jenner has fewer social media freedoms than the average wannabe Instathot recording twerk sessions in front of the bathroom mirror with the hope of crossing the 50,000-follower mark.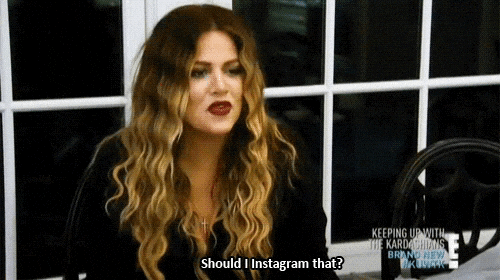 Fresh off battling a batch of rumors claiming that her bodyguard and certified hottie Tim Chung is the real father of her child, Jenner cut the cord and removed all pictures of the newest Jenner baby from her Instagram feed.
Kylie Jenner deleted all pictures of Stormi Webster on Instagram
Sick of wading through piles of steaming criticism just to post photos promoting her latest Kylie Cosmetics release, Jenner finally responded to her haters.
"I spy with my little eye," captioned Jenner alongside a picture of herself holding her barely visible baby.
"Yeah I cut my baby out," wrote Jenner in the comments section of her post after haters slammed her for refusing to include Stormi in her selfie. "I'm not sharing photos of my girl right now."
GOOD FOR YOU, Jenner. TBH, I've always thought that sharing photos of children on social media crosses the line between oversharing and borderline creepy territory. At such a young age, no child can reasonably consent to sharing their pictures with complete strangers. And in Jenner's unique situation, those unknown individuals number in the millions.
In addition, why would she open her family up to even MORE scrutiny from the waves of online critics determined to bring the #KarJenner empire down? Without question, I'm glad that she's finally putting her privacy first and protecting her daughter instead of fishing for more likes.