Despite what the countless KarJenner haters would like you to believe, having a nanny for your child does not instantly turn you into a neglectful, absentee parent. Photographed out and about in the months following her daughter Stormi Webster's birth, Jenner has come under fire from critics who mistakenly believe that the 20-year-old should have turned into a shut-in after becoming a mother.
As the undisputed lip kit queen, Kylie Jenner has nearly unlimited resources at her disposal to ensure that her newborn daughter receives top-notch care while she's out either working or enjoying her social life. Juggling a demanding career and motherhood at such a young age means that Jenner of course needs assistance to make sure her daughter receives the round-the-clock attention she deserves.
Kylie Jenner is a good mom
After stepping out with baby daddy Travis Scott for a paradise vacation in honor of the 26-year-old rapper's recent birthday, Jenner was the target of criticism once more for bringing Stormi along with her nanny in tow.
Give the new mom a break, OK? If given the chance, I would have LOVED to press pause on the endless cycle of diaper changes and cleaning up baby vomit between feedings. Responding to the claims herself, Jenner dished to her equally famous big sister Kim Kardashian about the guilt she feels every time she leaves Stormi's side.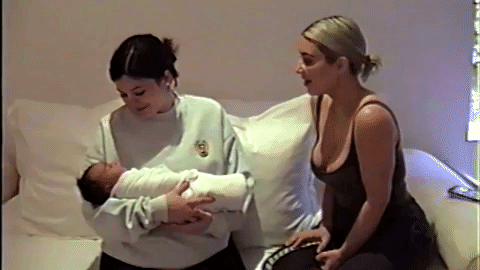 "I'm like, 'I'll be right back, I'm so sorry, I have to leave!' and she doesn't even know what's going on," Jenner admitted. "I think about her all the time, anywhere I am and I would rather be with her or wish she can come everywhere. I can't wait till she can come everywhere with me, because right when she's old enough I'll bring her everywhere."
Just because she's maintained her self-identity after becoming a mother doesn't mean that Jenner is an absentee parent, and it's clear that baby Stormi is far from neglected.