She may be the youngest sibling in her famous family, but there's no way in hell anyone can call Kylie Jenner naive.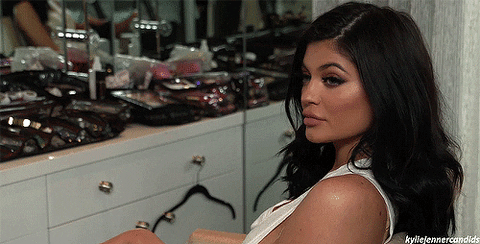 On track to become a billionaire before she hits 25 thanks to her wildly successful cosmetics line, Jenner has the maturity and the business acumen to rival that of her HBIC quartet of older sisters.
Kylie Jenner is scheduled to be a billionaire before she's 25 meanwhile I'm trying to pick from the same 3 T-shirts that I wear every day

— diana (@dianadurkin) February 22, 2018
Not wanting to face the crippling humiliation of her baby daddy stepping out on her so close to daughter Stormi Webster's birth, Jenner has learned from sister Khloe Kardashian's mistakes and is ensuring Travis Scott's fidelity. Because nobody wants a #ThirdTrimesterThompson for a boyfriend, Jenner's cranked her sleuth game up a notch to keep tabs on Scott while he's away on tour.
Kylie Jenner won't let Travis Scott cheat on her
"[Jenner] is having Travis followed because she's not 100 percent certain he won't cheat if given the chance," revealed a source close to the reality star, highlighting just how far Jenner will go to make sure her man stays loyal. "She's freaking because he'll be on the road and out of her sight."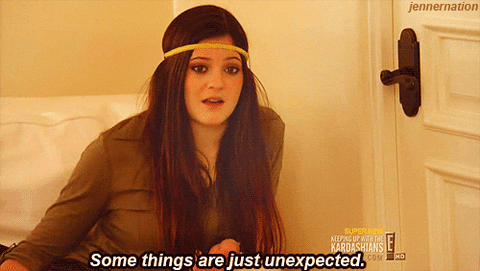 "It's really for peace of mind but the private eye doesn't come cheap," the insider continued. "It's costing her thousands of dollars because she wants him tailed 24/7."
While some haters slam Jenner's overzealous dedication to keeping her man on the straight and narrow, I totally understand where she's coming from. Dealing with the normal insecurities that accompany every woman's post-baby body (and 40-pound weight gain, in Jenner's case), coupled with her sister's public shame, it's no surprise that the Lip Kit queen is doing the most to make sure she won't end up in the same position.
Is it healthy? Hell no.
But there's no shying away from the fact that celebrity romances are NOT like regular meet-cute stories that end with a white picket fence and the promise of "happily ever after." Until we've all had to stomach the same pressures and stresses that Jenner faces daily as a result of living life in the public eye, who are we to judge?
Go ahead, Jenner. Follow your man, and hold it down.