Liam Payne has a LOT to say about his boyband past.
Formerly one-fifth of the carefully-marketed and perfectly styled music group/force of nature that was One Direction, Liam Payne isn't sugarcoating his experience of being one of the most famous faces in the world.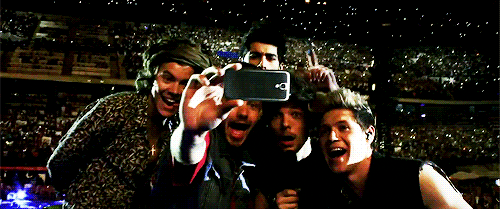 While the band boasted an impressive following of screaming fangirls and made history as the first British band in US chart history to enter at number one with a debut album, life was not simply private jets and exclusive after-parties.
Payne revealed that even the most ordinary events of daily life were invaded by the scope of the band's fame, sharing that an incident where his mother was pushed down by an over-eager paparazzo led to a meltdown. "I just wanted a burger with my parents," Payne dished to the Daily Star. "I cried my eyes out. I thought, 'I can't do this' and I really hated my life."
With his debut solo single "Strip That Down" certified triple-platinum, Payne maintains that his current fame and success is still nowhere near the suffocating enormity he experienced when touring with the band. "One of the problems was that we never stopped to celebrate what we'd done. I remember us winning loads of American Music Awards and then having to get on a plane straight away," the "Get Low" singer revealed. "It got to the point where success was so fluid. I don't even know what happened to our songs, we just sang them, then sang some more. It was like a proper, hard job. Non-stop. I can concentrate a lot more now."
This isn't the first time Payne has gone public with the darkness of his 1D days, and isn't shy about incorporating his past into his new music. His hit single even has a lyric reflecting on the stress of superstardom, "You know I used to be in 1D / Now I'm out free."
Even though 1D dropped some serious bangers- we're happy you're happy, Liam.