With internet culture now linked so closely to the celebrity realm of brand sponsorships, paid appearances, and seven-figure payouts, millions of ordinary nobodies are fighting for a spot at the top. With Jake Paul, Woah Vicky, and Danielle Bregoli aka Bhad Bhabie existing as gilded examples of just what can actually happen if a catchphrase or video clip goes viral, it was only a matter of time before pop culture created a void that only Lil Tay could fill.
I feel like I'm the only one that supports Lil Tay. I love her so much 🙁

— Soy Sauce Sam (@hotsaucesam) June 7, 2018
Previously enjoying the anonymity that accompanies viral fame (spoiler alert: anyone can make up lies on the internet that people will believe), the foul-mouthed, 9-year-old viral star had both haters and fans alike falling for her luxury lifestyle hook, line, and sinker. After news broke that Lil Tay was in fact not living her best life in the Hollywood Hills and instead flexing inside vacant properties that her mother accessed by exploiting her real estate license, the tween needed to act fast to save face. Following a string of damning videos that exposed the tween's lack of original content, Tay and her wayward team decided to vanish from social media altogether and start fresh.
I miss lil tay 😔

— Comic boy (@_localjuan) June 6, 2018
Lil Tay wiped her Instagram account
Responding to blowback from the intentional deletion of all of Lil Tay's content, Jason Tian, the social media star's brother and oft-criticized content coach, took to Twitter to issue a statement.
"Don't worry! Me and my sister and going to change up our whole image for the better! We boutta come back stronger then ever," he wrote in a now-protected tweet.
As problematic as the motivation behind Lil Tay's image and quest for fame is, I was admittedly majorly disappointed to learn that the 9-year-old was switching up her image at the request of her haters. Part of the indescribable joy of social-media-based fame's level playing field is the fact that authenticity is ranked so low compared to clickability.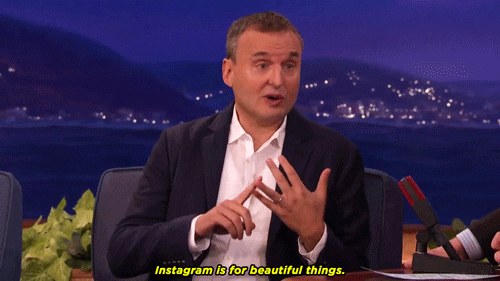 I don't CARE if Lil Tay is actually the youngest flexer of the century, and I'm certainly not bothered by the fact that she rents all her cars and doesn't actually own five mansions.
Just like a train wreck that you can't tear your eyes away from, Lil Tay's celebrity status is equal parts repulsive and captivating. So please, let's trade the #SaveLilTay trending hashtag for #BringBackLilTay and restore peace to the pecking order for all the broke-ass clout chasers coming for her crown.