Bursting onto the scene in late 2015 with his red-beaded braids, multi-colored grills, and signature blend of cartoon-sampled beats later dubbed "bubblegum trap" by the artist himself, Lil Yachty's ascent to chart-topping hip-hop stardom is not without controversy.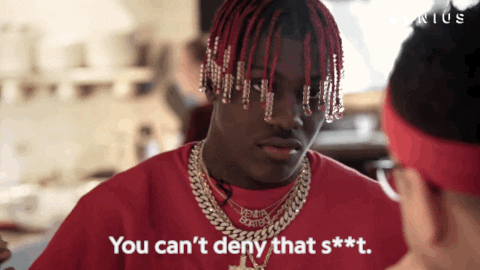 Stopping by "The Breakfast Club" morning radio show to discuss the recent release of his second studio album, "Lil Boat 2," the Atlanta-bred rapper was stopped dead in his tracks once more by the on-air personality consistently praised for never biting his tongue — Charlamagne Tha God.
While co-hosts Angela Yee and DJ Envy were busy assuring Yachty that their crew has supported his artistic efforts during his reign as King of the Teens, the "One Night" rapper cast a vicious side-eye before referencing his controversial 2017 appearance on the program. During Yachty's first stop visiting "The Breakfast Club," Charlamagne Tha God crowned the emcee as the poster child for wack rappers, taking the crown from the oft-criticized Trinidad James.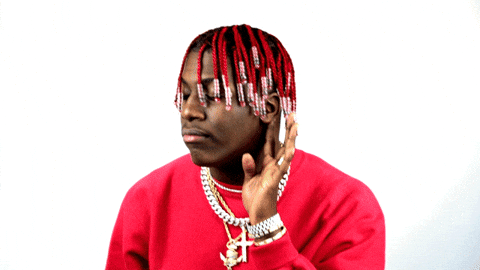 After landing a number of high-profile features from respected artists like Quavo, Offset, Lil Pump, and NBA YoungBoy on his latest studio release, Yachty clearly felt comfortable enough to step up to the plate and put the radio host in his place.
"That blew me, bro. You know people bring that up all the time?" said the Quality Control-signed rapper.
It's clear that Yachty doesn't give AF about the critics who demonize his impact on the new wave of lean-sippin' SoundCloud rappers — but their censure is not out of place. While the Atlanta native is a solid choice for the addition of a downtempo auto-tuned hook on a track, his work as a bona fide rap artist at best gives credence to the mumble rap genre and at worst spits on the clever lyricism and wordplay that solidifies the staying power of hip-hop.
Blamed with bringing the downturn of quality bars into the mainstream, the hate directed at Yachty's influence is just as strong in the Twitterverse as it is within industry circles.
Twitter had me defaulted to following @lilyachty…..Twitter thinks my taste is trash ass garbage thats been mumbled out of the mouth of a pothead who thinks they tough shit, god dam i hate modern "RAP". whack ass rappers need to go

— Stephen Mckee (@DocMarshal) March 12, 2018
lil yachty whack , don't @ me 🤦🏽‍♂️

— Ryer L. Highland (@RyerH) March 13, 2018
The unequivocal focal point of the new generation of rappers hellbent on delivering impossible-to-understand bars, Lil Yachty needs to step out of the spotlight — for the sake of hip-hop's integrity.