It's official, love is dead.
https://twitter.com/BreeannanCarney/status/1003876484589576192
Praised for both their quick wit and easy give-and-take banter, viral stars Liza Koshy and David Dobrik recently shocked the Twitterverse by announcing their split in a joint vlog. Sharing their romance with their combined 20 million YouTube subscribers for the past two years, Koshy and Dobrik set the bar impossibly high for all future viral power couples. Free from dramatic reaction videos (looking at you, Alissa Violet and Jake Paul) and scandal, their relationship was a far cry from clickbait couples like #Jerika and Aaron x Amie.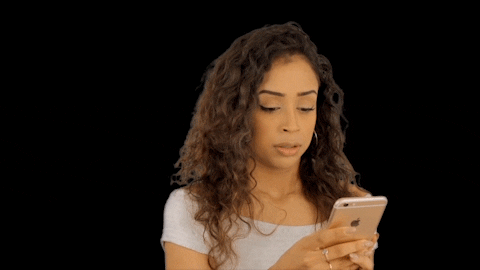 In the emotional video, Koshy and her former beau fight back tears as they drop a bombshell on fans and reveal that the actual split went down SIX months ago.
Liza Koshy and David Dobrik announce their breakup
"Liza broke up with me six months ago," Dobrik began, wading through the forced humor of the video's intro to formally announce their split.
"She felt that we've been kind of distant because we've been so busy, period," he continued. "I was feeling that on my side, too, but I don't have the balls to pull the trigger."
Citing their busy schedules as the reason behind their separation, it's clear that the two social media stars still share a lot of love for each other even after their romantic relationship ended.
As much as I love seeing a truly amicable split that isn't just an obvious press grab like Ariana Grande and Mac Miller's recent breakup, the fact that nothing is sacred in the gilded age of YouTube makes me nervous.
As quick as the public is to demonize the Paul brothers for their buffoonish, offensive content and call for the end of modern celebrity culture, the interest in Koshy x Dobrik's breakup is borne out of the same mindset.
While I'm glad to see the two online creators moving on to a healthier and happier place post-separation, there needs to be a greater divide between online personas and oversharing personal details. With YouTube existing as the main reason behind their split, it stands to reason that TRUE #Kobrik fans should back off and give the duo time to heal and work through their personal issues privately.
Instead, the Twitterverse is now crawling with tweets aimed at dissecting the headline-making breakup and extracting more information from the YouTube stars.
Can we quit demanding a lengthy explanation/reaction video for every decision a celebrity makes? A public announcement is MORE than enough.