If you've been a fan of "Lizzza" since her Vine days, and have been looking for your next fix, you'll be happy to learn Liza Koshy is getting her own show. And you'll only have to wait until 2018 for the actress' solo debut, "Liza On Demand."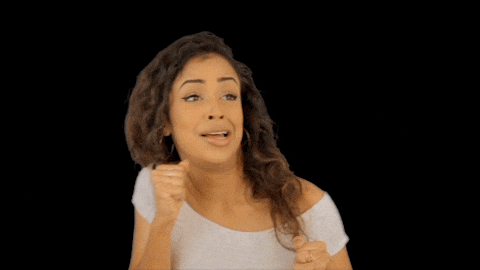 After successfully translating her solid Vine following into over 12 million YouTube subscribers, Koshy has carved out an impressive niche of slapstick-meets-observation comedy. A true testament to talent, the wide-reaching arc of Koshy's viral appeal has netted the 21-year-old a Teen Choice and two Streamy Awards.
Busting out from her willing-to-do-anything social media box, Koshy made her silver screen debut on the Hulu original series "Freakish" as well as a number of YouTube Red series like "Jingle Ballin'" and "Escape the Night."
Koshy has graduated from featured role to top-billed headliner as she is set to executive produce and star in her eponymous YouTube Red series "Liza On Demand," slated to premiere in 2018. Speaking to Variety, Koshy spoke on the inclusive nature of her upcoming project.
"I can't wait to bring #LizaOnDemand to my YouTube audience and hopefully a new audience too," she said. "Deborah Kaplan, Harry Elfont and Above Average are a dream to work with and this show is going to be so fun for folks of all ages, colors creeds and backgrounds."
Susanne Daniels, YouTube's head of original content heaped praise on the 2016 Streamy Breakout Creator, noting that "Liza Koshy is an imaginative entertainer who loves to bring the audience along for the ride — and when she commits to a character, she is not afraid to go for it. Her meteoric rise on YouTube is proof that her style of comedy is resonating with millions of fans."
Check back for updated coverage on the exact 2018 release date and all of your Liza Koshy news.