While we can touch the parallel walls of our one-bedroom apartments with both arms outstretched, famous YouTuber Logan Paul is out purchasing a sprawling multi-million dollar mansion. With nearly 13 million subscribers on YouTube, it's no surprise that this messy-haired brosef from Ohio has enough cash to secure some seriously prime California real estate.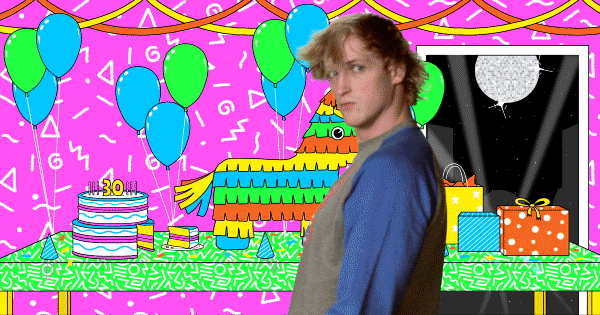 Making a name for himself as an arrogant and boastful frat-dude, Paul didn't hesitate to make a 28-minute video showing his "Logang" around his new pad.
Taking a note from his brother Jake's problems with fans swarming his home, Paul kicks of the tour by pointing out the presence of not one, but twi security gates (while obscuring his address). Never one to choose hitting the books over pressing "record," Paul then rattles off his desire to turn the study into a "dope recording studio," noting the high-quality acoustics, a move perfectly set up for his oft-teased new single "I Just Bought A House." Following the success of "Help Me Help You" and "Outta My Hair," Paul promises his Logang that he and his crew will make "so many bangers" in it.
Continuing the tour, Paul explores the open-plan layout on camera, gifting viewers with a first-hand look at the property's stunning garden, wine cellar, in-ground pool, outdoor entertainment area, and in-house bar.
Here's to hoping Paul doesn't lose his keys as a result of the promised all-night ragers thrown down at the Maverick Mansion.