From the stages of high-stakes dance competitions to the red carpet of the Teen Choice Awards, Maddie Ziegler is endlessly confident under the bright glow of the spotlight. The most-successful breakout star of the Lifetime reality show "Dance Moms," Ziegler became a household name after starring in six music videos for Australian singer-songwriter Sia.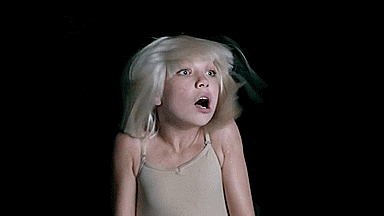 Along with the worldwide notoriety Ziegler gained from starring in the visuals of "Chandelier" and "Elastic Heart," the teen is also a model and an author, penning her memoir "The Maddie Diaries" just earlier this year. While it seems like the teen's fame, polished looks, and precocious attitude have made her impervious to criticism, Ziegler recently revealed that such an assumption couldn't be farther from the truth.
"I have been bullied," Ziegler told Today, sitting down to discuss her experience with being ostracized for her looks. "A lot of girls think my life has been perfect. But when I was in third grade, I had really bad teeth. I still have big teeth. I had a very big gap. This boy walked up to me. He pulled apart a fork and made it a really big gap and said, 'This is what your teeth look like.' People bullied me for that. It's not OK."
While Ziegler is now homeschooled to accommodate her hectic schedule, her painful history proved to be difficult to overcome despite the change in environment and left lasting marks on the teen. "It made me super-insecure. I've learned to love (my teeth). I learned to love my flaws," she said. "It was hard. Once I started the reality show, everyone started loving me the second I was on the show. The girls who before were like, 'You're ugly,' as soon as they saw me on the show were like, 'Let's be best friends.' That's not OK. I'm not stupid. If you're mean, it will show through."
Channeling her pain as a force for good, Ziegler is now an anti-bullying advocate and urges her millions of social media followers to seek help if they're being victimized.
Being bullied and need advice? Now you can ask @DitchtheLabel directly on their new Community. Ask an expert now: https://t.co/xYLCWJgxwb

— Maddie Ziegler (@maddieziegler) January 31, 2017
The influential teen also revealed that even though she is removed from her toxic school environment, social media bullying is still a very real threat to her happiness. "Social media will always be hard on me," she said. "Being a good person is the most beautiful you can be. Your flaws are what make you, you."