Millie Bobby Brown, the 13-year-old breakout star of the smash-hit Netflix series "Stranger Things," is busy making friends in some seriously high places. During a sit-down with Mark Wright of "Extra," the young actress opened up about the unlikely friendship she's forged with "Hotline Bling" rapper Drake.
ICYMI: @milliebbrown dishes to @MarkWright_ on #StrangerThings Season 3 & her friendship with @Drake! https://t.co/r9aIjXp5pH pic.twitter.com/DlTLI1GAql

— ExtraTV (@extratv) February 4, 2018
"He's just a great person," said Millie, unable to keep herself from gushing about the 6 God.
When pressed about the details of their initial meetup, the teen actress fondly recalled the encounter.
"Well, we met in Australia and he asked me to go to his show. It was probably the best live performance that I've ever seen. You would think he's like Drake, like, 'Psh, I know when that hotline bling.' But, like, no. He's Drake and he's great."
"I have great people around me to help guide me through this, and he's one of those people," continued Millie, referring to the uncertainties that accompany newfound fame.
Reflecting on her sudden celebrity status, Millie admits that she's not overly concerned with focusing on what the future holds for her creative pursuits.
"I'm just excited about the future," she said. I have so many years ahead of me, I don't even have to worry too much right now. I'm just chillin'."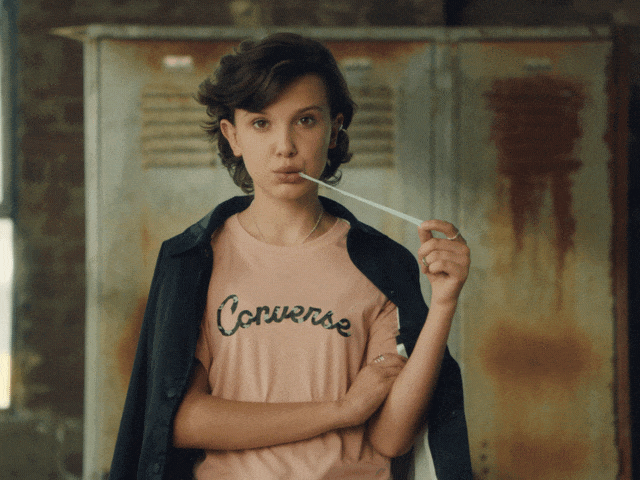 Watch the full interview to hear Millie also discuss the "insanity" of filming the next chapter in the "Stranger Things" sci-fi universe along with her now-viral "head-shaving" video.