Taking a break from basking in the glow of her 2018 SAG Awards nomination, actress Millie Bobby Brown stopped to chat about everything from her love of Drake to the inspiration behind her success.
After capturing the hearts of fans worldwide with her stellar portrayal of Eleven on Netflix's smash-hit "Stranger Things," the 13-year-old English actress has continued to wow fans with both her acting abilities and down-to-earth personality. Making herself even more relatable to her followers, Brown caught up with E! News to reveal her Drizzy fangirl status.
When asked about the time she met the "Hotline Bling" rapper, Brown broke into a smile before recounting their introduction at his concert in 2017.
"Drake is my man!" she revealed. "I love Drake! [The] moment was amazing. I was in his dressing room with my whole family. He invited me to the show, and I was like, 'Just wanted to say hi!' And he was like, 'Oh my god!'"
"He was having a fan boy moment," she continued. I was having a fan girl moment…and I'll never forget it. It was a Drake moment!"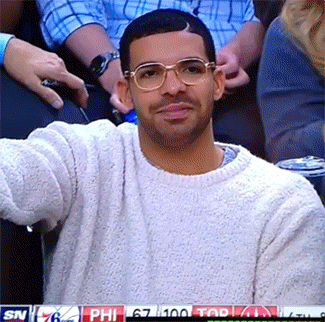 Switching gears, Brown then discussed the individuals who have inspired her to become the talented actress that she is today.
Shouting out her best friend, Brown first named "Dance Moms" breakout star Maddie Ziegler. "If she could do it, I feel like could do it," she said before rounding out her list to include industry legends Audrey Hepburn, Angelina Jolie, and Jodie Foster.
Clearly, Brown's sources of inspiration are well-chosen as she is undoubtedly a formidable force within young Hollywood.