Don't @ me #Barbz, but Nicki Minaj definitely missed the mark with the third single from "Queen," her much-anticipated fourth studio album.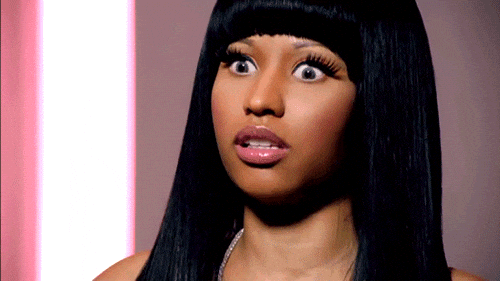 After she served up "Chun-Li" and "Barbie Tingz" realness as the first two singles from her upcoming album, I admittedly expected more from the badass femcee who gifted the world with seemingly infinite bops during her years-long reign as hip-hop's HBIC.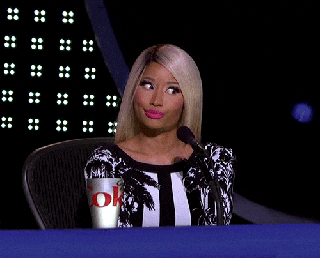 With a laid-back, snare-heavy beat, Minaj's bars really needed to snap to compensate for the lack of intensity in production. Instead, Minaj and Lil Wayne trade off surface-level lines aimed at explaining time and time again that they both refuse to get down with anyone not in their tax bracket. "I'ma help him f— the check up, I'ma run the business/If your girl don't get it poppin', put me on your wish list/Hit list, now he sendin' gifts like if it's Christmas," raps Minaj on the track, reminding listeners for the 10th time in one verse that, yes, she has money to blow.
y'all rich sex ain't it. this better not be on that damn album

— bey (@donthurtbey) June 11, 2018
While I definitely do not often agree with the constant shade that radio personality and "The Breakfast Club" host Charlamagne Tha God slings Minaj's way, I absolutely agree that she could have done a LOT more with the beat.
"People gonna say I'm hating on Nicki Minaj because, for whatever reason, they swear I don't like Nicki, but no. I don't like that record at all," said the DJ. "You can fart on that record. It's just like 'eh, OK.'"
Of course, "Rich Sex" still climbed to the top of the iTunes charts (a typical performance for any Minaj x Lil Wayne record) and even enjoyed a short stint at the top before being ousted by Maroon 5's "Girls Like You," featuring Cardi B.
Nicki's Rich Sex ain't nothing but a buzz record & the shit still hit #1 on iTunes 👑

— CHRIS. (@chrissayssoo_) June 12, 2018
After taking a four-year break from dropping full-length studio albums, Minaj needs to serve consistent fire to keep her seat as the reigning queen of the "rap bitches" she always slams in her tracks.
Nice try Minaj, but "Rich Sex" was NOT the one. I and the rest of the #Barbz expected much more from the mastermind behind "The Pinkprint."