If you thought Nicki Minaj would slowly fade into the background after Cardi B's meteoric rise through the hip-hop ranks in 2017, you couldn't have been more wrong. Now, and without question, the queen bitch is back and ready to slay.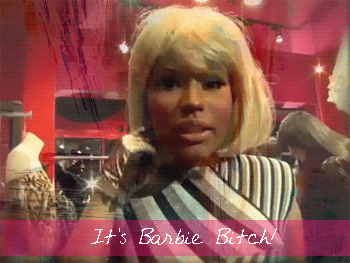 While I was definitely disappointed to learn that the "Chun-Li" rapper pushed her original album release date of June 15 back to August 10, now that I've seen the NSFW cover art, I'm sure that the end result will be well worth the delay.
Nicki Minaj released her topless cover art
"#Queen 8|10|18 ~ by the legendary #MertAndMarcus @mertalas~ My greatest work to date," the rapper captioned the revealing cover art. "Thank you for your patience & love. Pre-Order next week w|my 2nd single."
https://www.instagram.com/p/BjvQ3qwBEKb/?hl=en&taken-by=nickiminaj
Causing me to stare at my phone unable to issue a response that wasn't "YAS, Nicki" for more than two minutes straight, this peek into Minaj's post-"Pinkprint" phase has been four years in the making.
Sitting on a tree branch, Minaj stoically looks ahead while clad in little more than diamond pasties and an intricate gold headdress. A stark departure from her oft-celebrated pink Barbie motif seen in past studio releases, I'm now certain that "Queen" is not just the next phase in the rapper's discography and is instead a new chapter.
I'm SCREAMING! 😭 #Queen @NICKIMINAJ pic.twitter.com/LH199mFaP4

— Seth D. 👑 (@DreKingston) June 8, 2018
Thankfully, the "Barbie Tingz" rapper is wholeheartedly behind delivering a body of work that she's certain her fans will be proud of. "I wanted to make sure I was writing something that was meaningful to me and that would inspire and that would captivate my audience," Minaj said of the album. "But most importantly, I wanted to have fun again."
BRB, counting down the days until August 10.