Despite Cardi B's penchant for consistently droping her fiancees name in the bars of her chart-topping tracks, it seems that all is not well in the land of #Coffset. Once slated to usurp Beyonce and Jay-Z's throne of power couple grandeur, the relationship between the rising king and queen of rap is no longer the unshakable, dynamic partnership that it once was. In the fallout of a scandal-ridden late 2017 and early 2018, Migos rapper Offset revealed to Rolling Stone that his future wife won't be walking down the aisle anytime soon.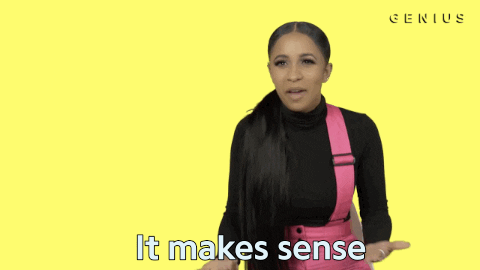 After proposing to the "Bodak Yellow" rapper at Power 99's Powerhouse concert in October 2017 by slipping a cool "half a million" rock on her finger, the Atlanta-based rapper suffered an iCloud hack that showcased his infidelity for the entire world to see.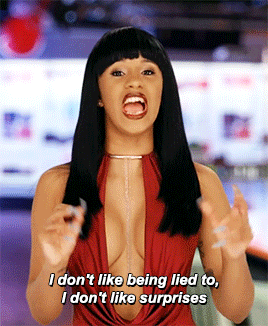 In response to the leaked sex tapes, Cardi B let the #BardiGang know that while she was still standing by her man, he didn't get a free pass simply because of the size of his bankroll. " "I let a n—-a know, you do that shit again, you gon' lose your wife," she said before performing at a December Hip-Hop festival. Cardi B then resumed the dialogue on Twitter by posting a now-deleted tweet defending her decision to stay in a relationship rocked by a cheating scandal. "Right or wrong? No it's not right for a n—a to cheat…But what you want me to do? Go f— me another n—a? Start all over again and get cheated on again? This shit happens to everyone. People handle they relationship different soo," she wrote.
Wishing to handle his personal matters privately, Offset refused to address the scandal directly. " "It's my real life," he said. "It ain't no gig. It ain't no fucking game, you know what I'm saying? It ain't no game. It's my life."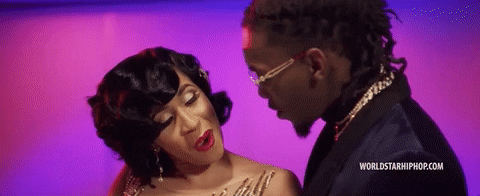 Switching gears to discuss their future wedding plans, the rapper revealed now is perhaps not the best time to exchange rings. "We ain't, we ain't planning it right now," he said. "We chilling. We don't got time for that right now."
Here's to hoping Cardi B eventually makes it down the aisle–bloody shoes and all.