Battered and bruised by the cheating scandals, Instagram breakups and iCloud hacks of recent months, #CoffSet has now emerged stronger than ever. To prove his newfound dedication and loyalty amidst widely-circulated leaked intimate video footage, rapper Offset got a Cardi B neck tattoo featuring both his the name of his wife-to-be and an image of her favorite Powerpuff Girls character, Buttercup.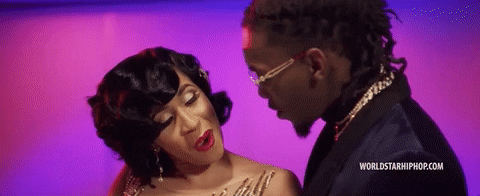 Flexin' for the gram, Offset showed off his fresh ink dedicated to his record-breaking fiancee. A far departure from the minimalistic discretion favored by celebs who wish to get a permanent homage to their love tatted on their body, the Migos rapper opted for a full neck piece featuring Cardi B's official logo.
In the video, a hand with freshly-painted pink nails lovingly brushes the "Motorsport" rapper's locks out of the way so the camera can capture the full-on magnificence of the piece. While the unnamed woman's face isn't shown in the clip, it's clear that Offset isn't being unfaithful (again)–after all, Cardi B always keeps her #BardiGang up to date on her latest set of acrylics.
https://www.instagram.com/p/Bdbez3FhNt8/?taken-by=iamcardib
With Offset's fresh ink and Cardi B's "half a mil" engagement ring on her finger, it looks like their reign as a hip-hop power couple has no end in sight.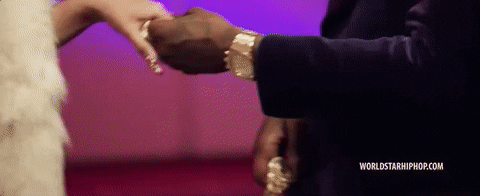 From their fire "Lick" collab to serving up some "Motorsport" realness, we can't wait to see what's next in store for #CoffSet.