It's no secret that when you're a celebrity, every move you make, from picking out your clothes in the morning to making a mid-afternoon coffee run, is under scrutiny. Despite only spending a few years in the spotlight on her own merit, model and actress Paris Jackson, the daughter of late pop legend Michael Jackson, is OVER people making assumptions about her decisions.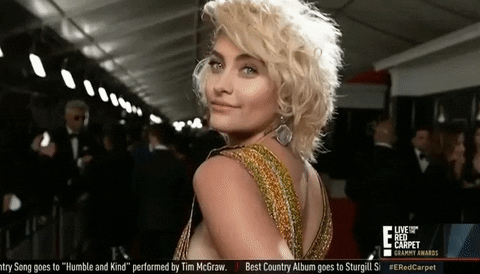 Unable to dodge the criticism that swarmed her social media feed after she skipped her aunt Janet Jackson's iconic performance at the 2018 Billboard Music Awards, the 20-year-old was forced to speak on the ridiculous notion that she actually hates her family.
Paris Jackson does not hate her family
With Jackson's brother, grandmother, and aunt all in attendance to honor the "Miss You Much" singer, haters were quick to slam the actress for missing the big night. Intent on shutting critics down quickly, Jackson hopped onto social media to let her followers know that she wasn't present simply because she was unaware that her aunt was the Icon Award honoree.
"No one from my mgmt reached out to me about attending billboards or about the award, and no one from my family did either," Jackson said in her Instagram Story. "I had absolutely no idea until y'all spammed with hatred."
@ParisJackson well said on Instagram

— Pablo Dizzle (@PabloDizzle) May 21, 2018
"Dear social media followers, friends, stalkers, lovers and haters, and fellow moonwalkers: Please do not tell me/demand/try to control how I handle my relationship with the people in my life, specifically my family," she continued.
With her hot-and-cold relationship with the rest of the Jackson clan well-documented, there's absolutely no need for complete strangers to speculate on family drama simply because she missed a public event.
Believe it or not, it IS possible to support your loved ones from the sidelines, preferring not to deal with headline-making speculation surrounding every red carpet interview and public statement.
If you attacked Jackson for skipping the yawn-inducing BBMAs, shame on you. Quit looking for shade and let the young woman live.