If you think Paris Jackson isn't killin' the game with her first foray into acting, you'll have Academy Award-winner Charlize Theron to answer to.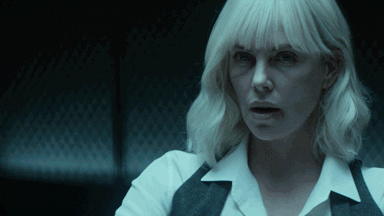 Sitting down to chat with "Extra" host Mario Lopez, Theron revealed that the 19-year-old daughter of the late Michael Jackson unquestionably earned her first role in a feature-length film–it wasn't simply handed to her as a result of sharing a surname with the "King of Pop."
To add weight to her claim, Theron admitted that the part Jackson landed in the upcoming dark comedy-tinged action movie "Gringo" was initially written for a man.
"It came about in an interesting way," she said. "It was actually written very different. It was actually written for a young male and eventually, we watched the film and we realized that she brought a richness, once we thought of her for it. We had heard that she was interested in acting and Nash [Edgerton] met with her and said, 'I think she's really good.'"
Eager to sing the praises of her young co-star, Theron couldn't keep herself from reinforcing the validity of Jackson's spot on the cast list.
"She really got the part fair and square," she continued. "There were no favors involved. She auditioned for it, she came in and was super professional and she really killed it."
With a signed IMG Models contract and a critically-acclaimed recurring guest role on FOX's "Star" already in the bag, Jackson's upcoming big screen debut will undoubtedly solidify the teen as a top player within young Hollywood.
Be sure to check out "Gringo" starring Paris Jackson and Charlize Theron in theaters everywhere March 9.
On March 9th, it's balls to the wall. #GringoMovie is coming to a theater near you. pic.twitter.com/0b7Ncee4HX

— Gringo (@gringomovie) February 25, 2018