The poor sales performance of debut Lil Yachty album "Teenage Emotions" came as a shock not only to the rapper himself, but to the hip-hop community at large. Putting his own finesse on the trademark ATLien style that currently dominates the charts, Yachty was poised to shoot straight to the top after a string fire collabs with DRAM, Tee Grizzley and Chance the Rapper solidified his star potential.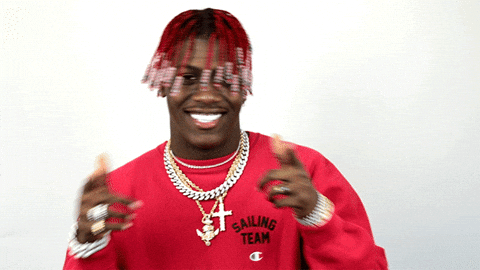 With unmistakable talent and a signature look, (who could forget those red braids?!) the lagging commercial performance of "Teenage Emotions" remained an unsolved mystery–until now. In a refreshingly frank conversation with Interview magazine, Lil Yachty opened up to fellow ATL rapper Kodie Shane about the origin of the record's flop.
Atlanta rapper @kodieshane talks to @lilyachty about her bright future and their first meeting https://t.co/JsrxBJThfD pic.twitter.com/Zz1y7qCFZu

— Interview Magazine (@InterviewMag) January 8, 2018
"When I first released my "Teenage Emotions" album I thought that shit was fire, as you should! Then the sales came back and it did 44,000 first week and I was devastated and so confused, I worked so hard," he said. "But I disconnected with my fans because I tried to do this other stuff, you know? These records were good but they weren't what I started with."
"It was no radio record," the rapper continued, focusing on the departure from his usual style as the reason behind the album's poor reception. "They were ahead of my time because that's not where I was, I was trying to force these styles and do all this other shit. I shouldn't have done that, that's why I got my bases. I love the album but I would've … I don't know."
Thankfully, Lil Yachty persevered and returned to the studio to finish his second album, "Lil Boat 2." To announce the completion of his second body of studio work, the rapper took to Instagram Live.
Keep it locked here for more updates on the release of "Lil Boat 2."