As the ultimate HBIC heading up not only her own personal brand but the multimillion-dollar Fenty Beauty empire as well, there's no question that Rihanna has what it takes to be a certified boss bitch. Honored as the recipient of the Vanguard Award at the 2016 MTV VMAs, Rihanna was presented with the lifetime achievement acknowledgment by Drake, who used the platform as an excuse to reveal what fans had suspected for years. After all that time, Drake wanted to bust out of the friend zone.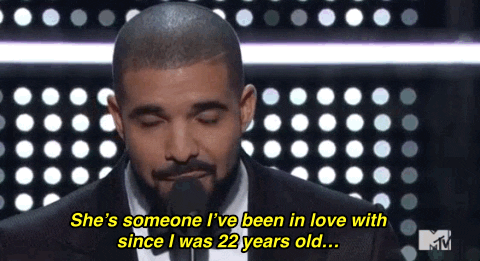 True to form, Rihanna refused to follow award show politics and curved TF out of Drake's soft-hearted plea. Unfortunately for one-third of the Young Money trifecta, RiRi clearly keeps her brush-off game on LOCK as she awkwardly deflected his attempt at an on-air kiss.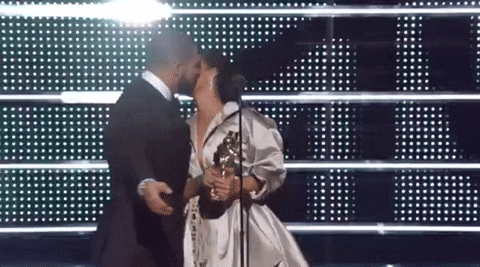 While their brief post-VMAs fling still has #AubRih shippers hoping for a reunion, I was never a fan of Drake putting the singer in such an awkward position during what should have definitely been HER moment.
Rihanna doesn't speak to Drake anymore
In a recent Vogue interview, Rihanna finally opened up about what is now an undeniable moment in live television history.
"Waiting through that speech was probably the most uncomfortable part. I don't like too many compliments; I don't like to be put on blast," she admitted.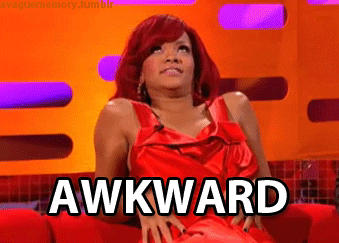 When questioned about the current status of their relationship, Rihanna then dropped a heartbreaking confession. "We don't have a friendship now, but we're not enemies either. It is what it is."
https://twitter.com/lovvvejen/status/992091831641882625
If indifference is the opposite of love, then this revelation is much worse than Rihanna holding an active grudge against her ex-fling. For celebrity culture to remain appealing, the thin divide between reality and what fans expect from their idols must remain intact. As a true devotee of the glitz and glamour of the Hollywood Hills, Rihanna's admission left me shook.
What once seemed like an epic, storybook tale of unrequited love was actually nothing more than a crush that fizzled out into a lost connection. Forever a will-they-or-won't-they staple of the A-list romance circuit, the dissolution of #AubRih hits harder than a headline-making split.