With their impossibly sleek choreography, perfect vocal harmonies and manicured good looks, K-pop boyband BTS has successfully solidified their worldwide appeal by breaking in to the notoriously hard-to-crack North American market. Backed by the efficient machine of their #ARMY fandom, members V, Suga, Jin, Jungkook, RM, Jimin and J-Hope continue to dominate international charts regardless of the fact that their tracks are both written and performed in their native Korean language.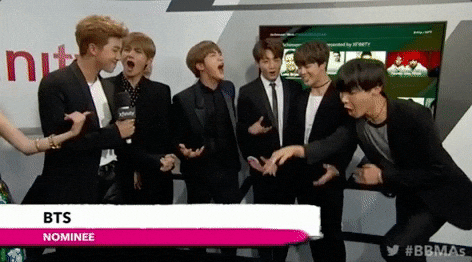 Despite the group's overwhelming amount of global appeal, band members Suga and RM recently revealed to Billboard that K-pop chart-toppers are still exposed to the pressures and pitfalls of the entertainment industry–often with devastating results.
@SHINee singer #Jonghyun dies in suicide that puts spotlight on #depression, high-pressure #Kpop industry pic.twitter.com/HbHoQnj1C0

— TomoNews US (@TomoNewsUS) December 21, 2017
When questioned about the December 2017 suicide of Jonghyun, a member of fellow K-pop group SHINee, RM revealed that he was greatly affected by the "shocking" news.
"We went to give our condolences that morning. I couldn't sleep at all that night," he said. "It was so shocking, because we had seen him so often at events. He was so successful."
Joining the discussion, bandmate Suga added that he empathized with Jonghyun's pain. "It was a shock to everyone, and I really sympathized with him."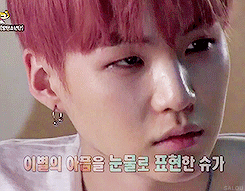 "I really want to say that everyone in the world is lonely and everyone is sad, and if we know that everyone is suffering and lonely, I hope we can create an environment where we can ask for help, and say things are hard when they're hard, and say that we miss someone when we miss them," he continued.
Hoping to use their elevated status to raise awareness for a variety of issues plaguing their fanbase, RM then dished on the stresses surrounding young teens gearing up to enter adulthood. "Honestly, from our standpoint, every day is stressful for our generation," he said. "It's hard to get a job, it's harder to attend college now more than ever."
Adding his commentary once more, Suga then argued that the root of their global appeal lies within a message that transcends language barriers. "And this isn't just Korea, but the rest of the world," he said. "The reason why our music resonates with people around the world who are in their teens, 20s and 30s is because of these issues."
Here's to hoping BTS continues to use their massive popularity to spread mental health awareness within their motivated fanbase while also creating art that serves as a beacon for those struggling with the pressures of modern life.