There's no denying that Rob Kardashian's public image has taken a beating in recent years. From packing on the pounds and sinking into a deep depression to his very public split and custody battle with Blac Chyna, the sole male Kardashian sibling is undeniably a polarizing figure.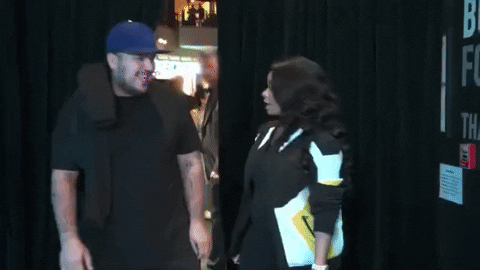 Whether you love him for his sarcastic sense of humor and proximity to his famous sisters or hate him for his childlike temper, there's no arguing that Kardashian's image is far from squeaky clean. As a die-hard fan of the royal first family of reality television, I'll freely admit that Rob K is definitely my least favorite sibling. Once writing him off as an entitled, spoiled brat, I was beyond happy to see that the sock designer's transformation into a better person for himself and his daughter Dream is still on track.
Rob Kardashian defends Rita Ora on Twitter
Fortunately for Rita Ora, it looks like the only ex that Kardashian still has it out for is Blac Chyna. More than five years after calling her out on Twitter for cheating on him with "nearly 20 dudes," Kardashian stepped up to the plate and defended the British singer while she was catching heat for her new song "Girls."
Addressing lines in the track like "I ain't one-sided, I'm open-minded / I'm fifty-fifty and I'm never gonna hide it," industry members of the LGBTQ community like Kehlani and Hayley Kiyoko slammed Ora for her "harmful" and "tone-deaf" lyrics.
https://twitter.com/Kehlani/status/995059727535980544
Unsurprisingly, Ora hopped onto social media soon after her newly released single caught heat in the press to issue a quasi-apology and speak her truth. Standing behind his former woman, Kardashian then used his clout and command of 7.5 million Twitter followers to back up his ex by retweeting her post and adding six praise-hand emojis.
🙌🙌🙌🙌🙌🙌 https://t.co/wSC8iLJVoT

— ROBERT KARDASHIAN (@robkardashian) May 14, 2018
See? Rob Kardashian DOES have some redeeming qualities that he is slowly showing the world after years of being a shut-in at sister Khloe Kardashian's sprawling mansion.
Big ups, Bob.