When "Confident" Demi Lovato stopped by "The Tonight Show" for the 10th time, the pinnacle of double-digit appearances didn't go unnoticed by host Jimmy fallon.
Never one to be outdone, Lovato gifted Fallon with an updated BFF hoodie featuring their two famous faces and the lettering "J+D=BFF4EVA" while the host gave her… homemade pickles.
No, seriously.
While a homemade brine should be enough to take any friendship to #BFF status, Fallon and the "Stone Cold" singer proved their chemistry once more by lip syncing an entire conversation.
In a pre-recorded bit, the two stars sit comfortably next to each other on a couch and chat through the lyrics 2017's biggest chart-topping hits, from Adele's "Hello" to Harry Styles' "Sign of The Times."
After Fallon clumsily offered the Grammy Award-nominated singer some water, Lovato spilled the drink, and then, with a deadpan expression, mimed "Look What You Made Me Do," Taylor Swift's new smash single.
Fallon, in a bumbling apology, revealed to Lovato that he's no stranger to awkward slip-ups, with his "Slow Hands" (we're looking at you, Niall Horan).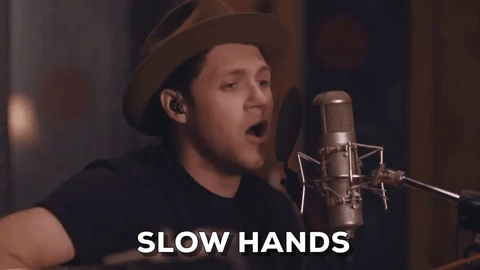 Fallon ended the hilarious sketch by introducing his golden retriever puppy named after Luis Fonsi's (almost) record-breaking single, "Despacito."
Lovato then said what we were all thinking: "That's a weird name for a dog." But she quickly shrugged it off and followed Fallon's lead (via Ed Sheeran's "Shape Of You").
Lovato followed the sketch with a jaw-dropping performance of her new single "Sorry Not Sorry" which currently sits at No. 13 on the Billboard Hot 100 chart.