When you're a regular non-famous person, forgetting an ex is simply as easy as smashing the "unfollow" button and exiling them from your social media circle for good. However, when it comes to the exclusive dating circles of Hollywood's rich and famous, it's infinitely harder to shake the post-breakup blues.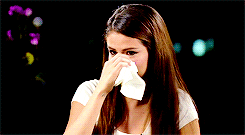 Sadly, pop star Selena Gomez knows better than most, in the aftermath of her time as one-half of the most intensely shipped A-list pairing in tween romance history, that moving on is harder than it seems. Along with wading through #Jelena's fateful and final split in the public eye, the "Wolves" singer watched as her ex, Justin Bieber, made headlines by popping the question to former flame Hailey Baldwin soon after.
Understandably, Gomez is now more than ready for Bieber to pull the trigger and walk down the aisle, putting an end to his headline-making #Jelena rebound drama.
Selena Gomez wants Justin Bieber to get married ASAP
"Selena has moved past her initial shock over Justin and Hailey's quick engagement," said a source close Gomez, "and she's in a place of acceptance. But it's not something she really wants to talk about or hear about and for that reason she would really like Justin and Hailey to have their upcoming wedding sooner rather than later."
My heart feels for @selenagomez. It's always the person left behind — the person who moves on slower, who has to prove to the world (and herself/himself) how strong s/he is. 😔💔

— Sunny Kim (@sunshine_kim) July 11, 2018
With Bieber and Baldwin's upcoming wedding existing as a media feeding ground, it's no surprise that Gomez is fed up with reading about her ex-BF's plans to walk down the aisle sooner rather than later. Despite what her haters claim, it is completely possible to be over an ex and still not want to see their smiling face on the cover of every supermarket tabloid.
Gomez doesn't want Bieber back, she just wants to move on and find happiness with a man who isn't her former on-again, off-again beau.
A Selena Gomez doesn't need a Justin Bieber.

just sayin'

— m a x x (@nottouche) July 11, 2018
Just because she's not out packin' on the PDA like Bieber is doesn't mean that she's not happily working on getting her love life back on track. Here's to hoping that once #Jailey says their vows, Gomez will finally disappear from the narrative of their whirlwind romance and reclaim her individuality as a celebrity in her own right.