Add Shawn Mendes to the list of people who are sick of Justin Bieber's shit, because the "In My Blood" singer is taking the high road when it comes to dealing with pop music's resident bad boy. In addition to wishing Bieber the best after he popped the question to Mendes' former flame Hailey Baldwin, (IDGAF if they both denied it, they WERE dating) Mendes is keeping his cool about the "Despacito" singer's latest diss on wax.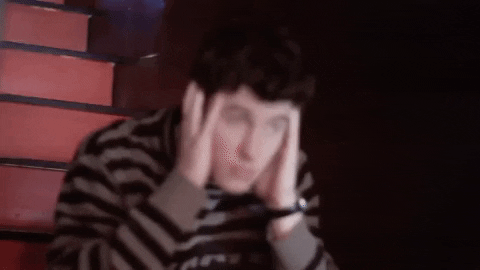 Always on the lookout for perceived shots directed toward their favorite Canadian heartthrob, stan Twitter quickly descended upon Bieber's "Him or me, be for real, baby, it's a no brainer" line from his latest single, "No Brainer." Alleging that Bieber was boasting about snagging Baldwin away from Mendes so soon after their debut at the 2018 Met Gala, Mendes' stan army was unsurprisingly NOT here for the shade.
justin, why you gotta be so rude to my shawn? no brainer needs to calm tf dowwnn- shawn's my babe😴❤️ @justinbieber @ShawnMendes pic.twitter.com/RWHIqRezoS

— jazz/jas 🙂 (@jxsminevuong) August 2, 2018
Thankfully, Mendes is here to show stan Twitter yet again that here's not down for the drama, and is as always, mature AF.
Shawn Mendes doesn't give AF about Justin Bieber throwing shade
"Shawn will take any shade Justin wants to send because he can handle it. Shawn feels like he should be above it all because that is the guy he is and if Justin wants to do or say anything, he has other more important things to worry about," said a source close to Mendes. "Plus, [Shawn] is friends with Selena [Gomez] and he respects her too much to get into a feud with Justin."
Shawn Mendes is not more boring than Justin, he's more mature

— anna ⭐️⭐️⭐️ | REP TOUR MELBOURNE (@alltooswiftxxx) July 31, 2018
The whole #Jelena vs. #Jailey situation is dramatic ENOUGH without Mendes tossing his hat into the ring, so it's actually refreshing to see the pop star refusing to respond to petty jabs. Just because Bieber is an out-of-control whiny man-child doesn't mean that Mendes needs to stoop to his level in response to some childish shade.