It seems as though the pop gods have finally answered the prayers of millions of #ARMY x #Mendies crossover fans because it's official–Shawn Mendes wants to collaborate with BTS.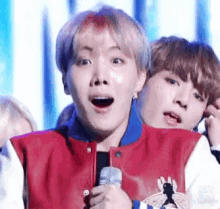 The "Stitches" singer wanting to hop on a track with the unstoppable K-pop music group isn't surprising, as BTS-fever has reached an all time high following their fire 2017 AMAs performance and subsequent U.S. press tour.
Mendes first stoked the flames of a possible friendship/working relationship with RM, Jimin, Jin, V, Jungkook, Suga, and J-Hope by posting a tweet showing the boys nothing but love after their first stateside performance.
. @BTS_twt ❤️

— Shawn Mendes (@ShawnMendes) November 20, 2017
When questioned about his first meet-and-greet with the K-pop juggernaut, the 19-year-old singer-songwriter had nothing praise for the group. "I met them backstage and they were so sweet. They were probably the most beautiful guys I've ever seen in my life. Truly, I didn't know humans existed that beautiful," said Mendes, noting that both their musical abilities and their jaw-dropping good looks have cemented their status as international superstars.
"Their performance was insane," he continued. "I watched the video back like 100 times and it almost feels like you were in a movie. In a movie that they would shoot a million times to get perfect, that's what they did live. I think they're incredible."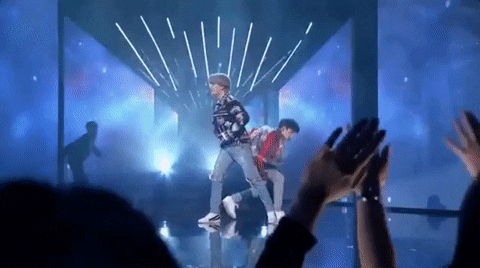 When asked if he was open to the idea of collaborating with the group, Mendes revealed that he is all too eager to join forces with BTS on a track.
"I would love to. I think that would be amazing," said Mendes before adding that he would "definitely" leave the dancing and intricate choreography up to the septet.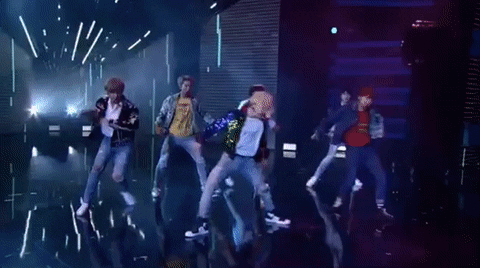 Following Mendes' hint at a possible future collab, members of #ARMY and #Mendies went wild for the dual-genre crossover:
I CANT GET OVER HOW SHAWN WANTS TO WRITE MUSIC WITH BTS IMAGINE ARMY × MENDES ARMY WRECKING CHARTS

— kookadooks (@MochiManggae) December 17, 2017
Shawn mendes talking about @BTS_twt saying that they were probably the most beautiful guys he have ever seen in his life is a big mood

— nicole (@vastjeon) December 15, 2017
I'm waiting for this to happen!! Collab! @ShawnMendes @BTS_twt pic.twitter.com/oCfv7FkH5O

— Shawn Mendes (@TheMendesUpdate) December 17, 2017
Check back for status updates on the much-anticipated Mendes x BTS collab that is giving LIFE to stan groups around the world.