Sarah Hyland is NOT here for haters skinny-shaming her on social media, and she's now ready and waiting with a clapback for anyone bold enough to question her eating habits.
While Hyland has been fending off criticism surrounding her slim frame for years, the 27-year-old actress decided that she would no longer sit back and leave her haters unchecked. Considering the fact that Hyland has no control over her weight due to an ongoing battle with kidney dysplasia, it's no surprise that the television star has little patience for her critics.
"In response to the negative comments on this post? I'd like to say 3 things… 1.) 🖕🏼2.) I looked amazing 3.) Even more importantly.. I FELT AMAZING and that's all that matters," Hyland captioned an Instagram picture showcasing her stunning, shimmer-glam look for the 2018 Vanity Fair Oscars after party.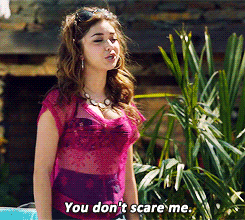 Speaking to People magazine shortly after her Instagram rant, Hyland revealed that she has no plans to stop calling out those who feel that it is their place to comment on her body.
"I just treat it like if someone's going to say a comment to me, I'm going to say a comment right back as if we're talking to my face," said the "Modern Family" actress. "You're not behind a keyboard. You're basically talking to me."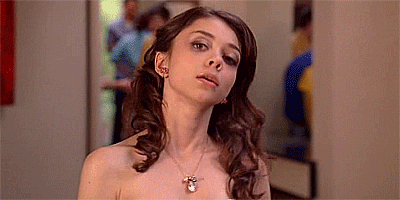 "My self-confidence is not rendered from your comments," she continued. "Because I will always be too fat. I will always be too skinny. I will never have enough curves to be called a woman. And I will always be a slut for wearing a push-up bra. Love the you you set out to be. Be the best version of yourself. Be healthy."
Shortly after Hyland's emotional response started gaining traction on social media, individuals who suffer from the same problem felt empowered enough to share their plight and support the actress' decision to remain on the offensive. As body-shaming for any reason is never okay, hats off to Hyland for standing by her beliefs and using her platform to bring awareness to the negativity millions are forced to contend with daily.
"My self confidence is not rendered from your comments. Because I will always be 'too fat.' I will always be 'too skinny'…Love the you you set out to be. Be the best version of yourself. Be healthy." –@Sarah_Hyland, keeping it real

— BeYOUtiful Movement! (@BeYOUtifulMovt) March 15, 2018