After watching Scott Disick behave like an absolute ass during his decade-long tenure as a main cast member on "Keeping Up with the Kardashians," I knew it was only a matter of time before his 19-year-old boo Sofia Richie would dump him for cheating. Unable to tone down his hard-partying, substance-abusing tendencies to be both a good partner to his ex Kourtney Kardashian and a decent father to their three children, I know that if the reality star couldn't get him to settle down, no one can.
Sofia Richie broke up with Scott Disick
Recently, the 35-year-old trust-fund baby born with a silver spoon lodged in his mouth majorly messed up by cozying up with a woman who was NOT Sofia Richie at Kanye West's listening party for his new album, "Ye."
Scott Disick's getting handsy 👋 with a mystery lady but where's Sofia?!? https://t.co/Sndsw4sAxE pic.twitter.com/8awdvOUhvt

— TMZ (@TMZ) June 1, 2018
With his trademark man bun out in full force, Disick proved that he's the cheating lowlife that everyone claims he is by wrapping his arms around a mystery blonde while swaying to Yeezy's recently dropped bars.
After somehow managing to woo a 19-year-old despite his serious baggage (such as three kids and an ongoing substance abuse problem), the Kardashian satellite somehow bungled his entire relationship in just a few days. Fresh off the claims that he wanted to get Richie pregnant, Disick's behavior is disappointing, but not surprising.
Oh my goodness… Scott Disick…. cheated???

— Jacey Curran (@JaceyCurran) June 4, 2018
"Sofia is really pissed at Scott, she thinks he's made her look like a fool, and she's super upset and hurt by it," said a source close to the model. "Sofia has told Scott, in no uncertain terms, that she wants nothing to do with him, and that she doesn't even want to speak to him right now."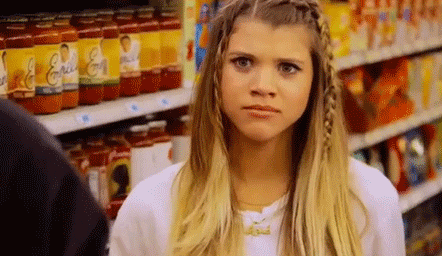 Despite the fact that Richie is probably sobbing her way through dinner at Nobu with her besties right now, I'm certain that she dodged a bullet. Disick has been and will always be a quick-talking, manipulative liar and he'll never be a good match for whatever flavor of the week catches his interest.