Seeing Queen Bey and Jay-Z together IRL is an experience that words fail to capture. With their limitless talent, power couple status and mega-watt celebrity shine, Beyonce and her HOV husband cut an impressive figure when they break from rubbing shoulders with their rich and famous peers and dip into the world the rest of us normals live in. Thankfully for Boston woman Susan Monaghan, the moment she spotted the two celebs will live on forever in viral infamy thanks to the "Formation" singer's personal Instagram page.
Visiting from Massachusetts to celebrate her daughter's birthday, Monaghan was staying at the Sheraton New York Times Square hotel when she ran into the famous pair making their way to a pre-Grammys party.
Speaking to The Boston Globe, Monaghan recounted the details of the overwhelming experience. "I'm thinking in my mind, 'Who is this?' And I looked at [Jay-Z] and he looked tall, and thin, and had curly hair, and was really good-looking." When she described seeing Beyonce in the flesh however, Monaghan revealed the only thought that came to mind was "Oh my God!"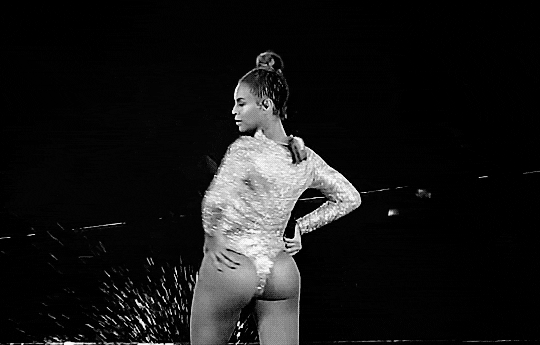 Stunned, Monaghan couldn't help but vocalize her thoughts in stating that she was certain no one would believe her story. Fortuitously, Beyonce then shared the snap without cropping out the stunned fan's reaction to her 110 million followers.
According to Monaghan, the "Halo" songstress uploaded the image as a nod to their chance encounter.
"I think she posted it for me," she said. "So people would believe me."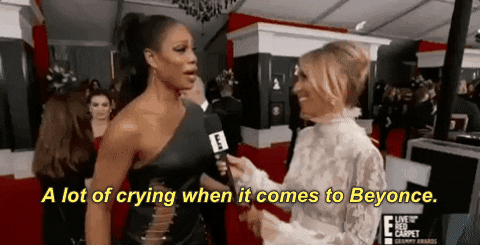 Monaghan's reaction to seeing the Queen IRL is all of us–after all, no one is ever truly ready to experience the power of the Beyonce effect.