Famous YouTuber Tana Mongeau's patience has worn thin when it comes to MAGCON extraordinaire Taylor Caniff. The viral star is making headlines once more following her split from are-they-or-aren't-they GF Bella Throne by slinging some serious cyber mud at her former frenemy.
Caniff, like Mongeau, is a former Viner who switched platforms when the social media site began its downward spiral, transferring his comedy sketches, pranks and "here's-my-life" vids to YouTube. The legions of adoring fangirls drawn to Caniff's goofy grin and seriously strong eyebrow game followed the social media star to the new platform, populating his channel with an impressive number of subscribers and millions of IG followers.
The feud between Mongeau and Caniff intensified when she BFF-ed up with fellow viral celeb Corinna Kopf.
https://www.instagram.com/p/BamnZ4glgFg/?hl=en&taken-by=corinnakopf
Kopf is no stranger to the #Caniffhate bandwagon, calling him a "social media f—boy" and exposing him on Twitter for being broke long before the drama intensified.
oh and claiming I never paid rent? what about when we moved into an apartment together because you ran out of money and I paid rent.. oh ya

— mommy (@CorinnaKopf) October 24, 2017
"Oh and claiming I never paid rent? What about when we moved into an apartment together because you ran out of money and I paid rent? Oh ya," Kopf wrote, a public diss that landed her on Caniff's blocked list.
Caniff, never one to let a blemish on his privileged-bad-boy image last for long, posted a caption throwing some serious shade on both Mongeau and Kopf. Stepping up to the keyboard, Mongeau let loose with an entire YouTube video dedicated to putting Caniff's transphobic and racist behavior on blast.
Outlining the various times she's heard Caniff use hateful transphobic and racist slurs, Mongeau then goes into detail regarding a time he was "disgusted" to even be in the presence of who he believed to be a trans person. Allegedly, when Mongeau's BFF Corinna Kopf was rooming with Caniff she had to receive permission from her housemates before inviting guests over. When she once asked for permission to invite fellow YouTuber Trevor Moran over, Mongeau overhead Caniff voice his disapproval in stating, "Well, if you're gonna have bitches over, at least make them real girls," alluding to Moran's gender as the ultimate deal breaker.
While Moran has not officially come out as transgender, Mongeau reiterates that his gender identity should have no bearing on whether or not Caniff allows him to enter his home. "That was the moment I knew I hated Taylor, it wasn't just a dislike thing," Mongeau said with disgust.
As expected, Caniff didn't take the diss-video in stride and took to Twitter to reference Mongeau's recent scandal regarding her use of the n-word. In a now-deleted Tweet, Caniff replied to her post stating: "Why the hell is your racist ass in my mentions?" Of course, the former MAGCONer had to post his own video reply:
In the clip, the social media sensation states that Mongeau has no room to criticize his behavior and denied ever showing hate to Moran regarding his gender status. Instead, the "Twerkerson" star claimed that he didn't want Kopf to invite him over because he was "touchy" and that makes him uncomfortable.
To close out the viral feud, Mongeau teased on Twitter that there might be more dirt on Caniff in the vault, and that she "really" didn't want to drag him so publicly:
yo i rly didn't wanna do this … i've been so nice

— Tana Mongeau (@tanamongeau) October 23, 2017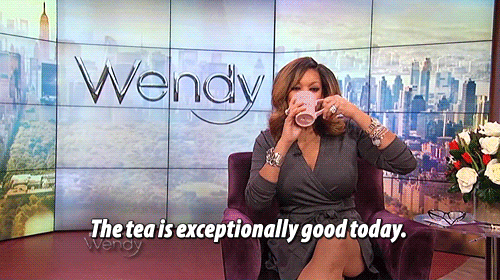 Phew. Stay tuned for more updates on this serious YouTuber drama.