December 2, 2012, will forever be a sacred day for the millions of mentally unbalanced Tumblr fangirls who still cry themselves to sleep every night over #Haylor. Putting their young-love romance on full display, it was then that pop icons Taylor Swift and Harry Styles held hands and strolled through New York City's Central Park looking like two awkward middle schoolers who were just caught kissing underneath the bleachers.
Not willing to let their two-month relationship die without leaving an awkwardly strong legacy, Swift stayed true to form and sang about the heartbreak caused by her teeny-bopper BF on multiple tracks of her fifth studio album "1989."
Taylor Swift's new song is not about Harry Styles
Determined not to let the wet dream of a headline-making pairing die, the press and fangirls alike have clung to their #Haylor-tinged dreams and they refuse to leave the short romance in the past (where it belongs, TBH). Discussing the Swift-penned song "Babe" that was gifted to country duo Sugarland for their new album, singer Jennifer Nettles teased that the track may be about Styles, because of course she did.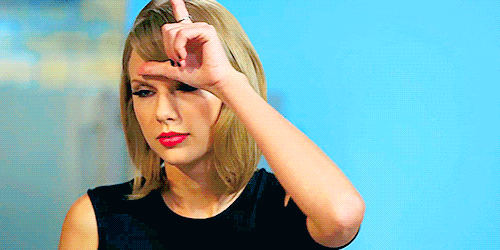 "It just might be [about Styles]! But you didn't hear that here," she admitted. "We didn't ask her, but I'm just saying in the context of the story."
Returning to their haven of delusional fan fiction, #Haylor has lit up social media with a fresh batch of memes dedicated to praising their OTP. I'm certain it will be a matter of hours before history repeats itself and they find their way into every trending hashtag.
babe is gonna be a haylor song pic.twitter.com/jXM1gOaoqL

— laur (@haylordes) April 18, 2018
The relationship was six years ago. Let it go, people. Taylor Swift may be an out-of-touch lizard person who is so rich she forgets what it's like to be a normal human being, but she's not so deluded that she would keep beating the dead horse of #Haylor for THIS long.