With the increased popularity of social media, there's no stopping keyboard warriors hellbent on sussing out the "truth" supported by their own versions of reality. Famous supermodel, businesswoman and author Chrissy Teigen was recently a target of serious claims made from a verified "Twitter truther" account that accused her family of belonging to a pedophile ring comprised of members of the political and social elite. In response to the horrific claims, Teigen made her Twitter and Instagram accounts private so as to protect her family.
The model first brought the accusations to light by posting screenshots of a Twitter thread that equated her choice of Halloween costume for her daughter Luna and use of the pizza emoji as coded signals broadcasting her involvement in pedophilia.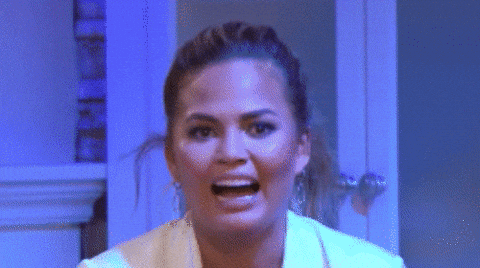 "Alright. I debated saying something about this but I'm pretty disturbed over here," she wrote. The fact that there are people with these…thoughts…is really scary."
Searching for answers regarding the origins of the claims, Teigen voiced her frustration in a follow-up post. "But if I dressed Luna up as Alice, wouldn't I be on their side and "following the white rabbit"?? Why would I post it? What does a hot dog symbolize? Why would I willingly choose a pizza if I were in a secret pizza cult? Why am I trying to even make sense of this still please help."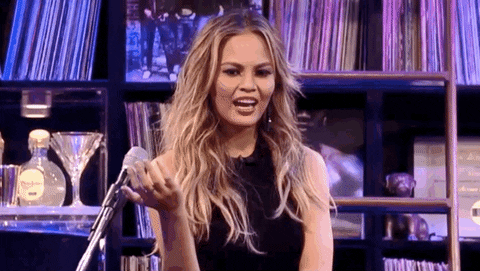 Following the revelation, both Teigen and singer-songwriter husband John Legend teamed up to protect their family from such damaging false accusations, unable to cope with the flurry of claims that they are "dark-sided pizzagate pedophiles" who traffic their daughter. (FYI, "Pizzagate" is in reference to the fake news smear-job that was concocted to connect presidential nominee Hillary Clinton and her famous friends to an underground human trafficking ring.)
Uncomfortable that the account continually linking her family to Pizzagate had 50,000 followers and was verified, both Teigen and Legend joined forces to convince Twitter to unverify the account.
You need to take my family's name out of your mouth before you get sued. https://t.co/bPTwiBAs97

— John Legend (@johnlegend) December 31, 2017
Unsurprisingly, Liz Crokin, the conspiracy theorist behind the hysteria was undeterred by the act and promised to continue her quest to expose Teigen and her husband.
Twitter just unverified my account thanks to @chrissyteigen

That's OK cuz I care more about saving kids than I do about a blue checkmark!

— LIZ ReleaseTheMemo‼️ (@LizCrokin) December 31, 2017
Desperate to put the mess behind her at the close of 2017, Teigen announced her decision to mute, unfollow and block all further accusers and their hate-filled, baseless remarks while also setting her accounts to private.
Here's to hoping this attack fueled by fake news doesn't follow Teigen and her adorable family into 2018.