When Scott Disick dressed in all white and supposedly transferred his bad energy to a rooster, he did little more than make himself look like a complete jackass on a particularly riveting episode of "Keeping Up with the Kardashians." Finally giving a name to what Kardashian critics had referenced for years, Disick gifted the zeitgeist with a catch-all phrase explaining exactly why the men who enter relationships with the KarJenner women often suffer major professional/personal setbacks.
https://twitter.com/Pinky81949548/status/946555584702222337
With haters labeling both Kanye West's most recent hospitalization and Lamar Odom's ongoing struggle with substance abuse byproducts of a supposed curse, the belief of an otherworldly element surrounding America's first family of reality television is gaining steam by the day.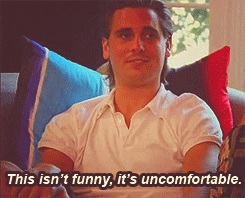 Always down to defend the most famous members of Calabasas royalty, I call bullshit on the "Kardashian curse."
The Kardashian curse
While sitting down with GQ for their first ever joint cover story, cosmetics mogul Kylie Jenner and rapper Travis Scott dished on exactly what they thought about those pesky, ever-present allegations.
"I don't even be looking at motherf—ers. I don't be looking at shit. Kylie actually likes me for me," said Scott, brushing off a question regarding the supposed curse.
"That's exactly what it is. They come and can't handle it," Jenner added, explaining that her family's high-profile and extreme celebrity is often too much for their respective partners to handle.
The kardashian curse is not real. 🗣🗣🗣🗣

— Myleeza (@MyleezaKardash) June 8, 2017
As evidenced by the many breakdowns of Hollywood A-listers not associated with Kris Jenner's squad, FAME is the destructive force at work here, not a group of business-minded HBICs out looking to secure the bag. Thankfully, Scott and Jenner publicly put the claim to rest, because honestly the narrative of the famous family's alleged superpower is getting stale AF.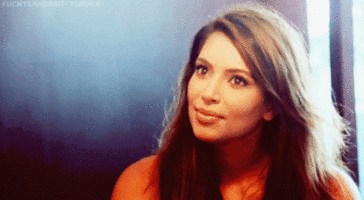 When nearly everyone in the connected world knows who you are, day-to day-life is going to be a little bit more difficult, OK? Deal with it.