According to the Twitter sleuths busy piecing together a string of social media flirtations and decoding cryptic statuses, the rumored relationship between Millie Bobby Brown and Jacob Sartorius is headed for splitsville.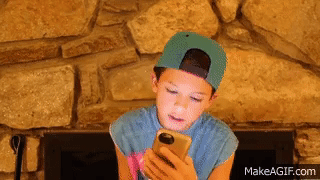 A blow to #Mileven shippers everywhere who are desperate to see an IRL romance blossom between "Stranger Things" costars Brown and Finn Wolfhard, the actress was first linked to Sartorius' by liking his tweet aimed at an unnamed crush.
"just another day w you on my mind," wrote Sartorius.
just another day w you on my mind

— Jacob Sartorius (@jacobsartorius) January 9, 2018
Just four days after the rumors began, Brown uploaded a picture of herself hugging a large teddy bear to Instagram alongside the caption "Thanks for the bear

."
In response, Sartorius slid into her comments with a not-so-subtle claim that he was behind her new, cuddly gift by posting "of course" below the image caption.
millie: thanks for the bear ❤️
jacob: of course ❤️
everyone:
https://t.co/GKy3IbnypN

— ari (@cautionlovers) January 13, 2018
With these social media flirtations serving as confirmation of their love to the entire Twitterverse, fans were quick to criticize Brown for "choosing" Sartorius over her "Stranger Things" costar. Desperate to see #Mileven come to life, users even flooded Sartorius' social media accounts with pictures of Wolfhard.
Ok please stop responding to Jacob's tweets with Finn memes. The situation is awkward enough already

— Rainboweatingturtle (@Rnbweatingtrtl) January 11, 2018
jacob sartorius dating millie bobby brown is like jake paul dating meryl streep

— e (@noxortis) January 14, 2018
https://twitter.com/hamiltonshopper/status/952236438606794752
I just found out Millie Bobby Brown is dating Jacob Sartorious and quite frankly, I'm crushed..

— Lydia Craft (@LC_freshmint01) January 10, 2018
Soon after their romance blossomed however, the two stars made it clear on social media that all was not well.
While the 15-year-old Musical.ly star was in the middle of an angst-filled tweet spree, Brown was busy retweeting #Mileven gifs to allegedly make Sartorius jealous.
it's ok i wouldn't fall in love w me either

— Jacob Sartorius (@jacobsartorius) January 10, 2018
im ugly

— Jacob Sartorius (@jacobsartorius) January 12, 2018
life moves on, put that smile on ur face and LIVE your life!!

— Jacob Sartorius (@jacobsartorius) January 12, 2018
remember this like it was yesterday… pic.twitter.com/eCLWY8b9dl

— Millie Bobby Brown (@milliebbrown) January 11, 2018
Always ready for some fresh drama, fans took to Twitter to eagerly watch the shade fest unfold.
IM LAUGHING JACOB JUST HAD A STAN TWT CRISIS WHAT A MOOD pic.twitter.com/R0HW49dkVJ

— millie (@ilysmphil) January 12, 2018
millie bobby brown tweeting a gif of her kissing finn wolfhard to make jacob sartorius jealous is too fucking funny….2018 is wildin and it's just january.

— silver (@hoIIyjsincIair) January 14, 2018
Brown, Wolfhard and Sartorius have not yet responded to the claims of this love triangle-gone-wrong.