As a die-hard Khloe Kardashian fan, I may forgive Tristan Thompson for cheating on the low, but I will never forget those TMZ photos of him sneaking another woman into his hotel room days before his baby mama gave birth.
Tristan Thompson Went Back to NYC Hotel with Woman from Nightclub https://t.co/wTbqzSrCS2

— TMZ (@TMZ) April 10, 2018
Undoubtedly ready to move on and put the past behind him, Thompson is keeping busy by doing the most to sneak back into the public's good graces. While it's nice to see that he finally understands the golden rule of dating a member of the KarJenner inner circle (if you date one of them, you have to be willing to take on their entire stan army), it's obvious that the NBA star's efforts are too little, too late.
me and the Kardashian stan marching to Tristan Thompson's house pic.twitter.com/XGRvqaL6dM

— Lauren (@laurenstrauser) April 12, 2018
Tristan Thompson deserves his most recent Instagram drag session
Thompson is obviously desperate to use the 'Gram without igniting the #EveryoneButTristanThompson movement again. Knowing that Kardashian's millions of Insta followers watch her feed like a hawk, Tristan slipped into his girlfriend's comments section to let both her and her fans know that he's dedicated to keeping her happy.
"Where do you want to go my love?" Thompson responded to Kardashian's upload of a stunning pink beach with the caption, "Take me please."
However, Thompson's plan backfired. Instead of creating a narrative about his renewed dedication to his woman, Kardashian stans readily clapped back with barbs like "somewhere where you're not there," and "the land of the faithful and loyal Tristan, that's where she wanna go."
Honestly, what did he think was going to happen? That he would type out one sweet Instagram comment and the fact that he never publicly apologized for creepin' on one of the most famous faces on the planet would simply disappear? Please.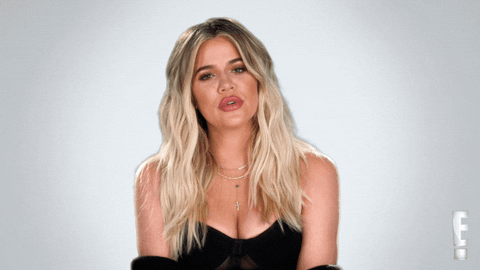 The public clearly isn't ready to forgive Thompson, nor should they be. He cheated on Kardashian THREE times during her pregnancy (and those are just the few that we know about), so he clearly has no problem humiliating her on a grand, public scale.
By that same token, he should be able to handle her stan army's relentless social media drag sessions.