While Veronica Vega, aka "La Barbie Latina," has never paid much attention to her haters, the Polow Da Don-repped singer can no longer ignore the wave of backlash surrounding her repeated use of racial slurs.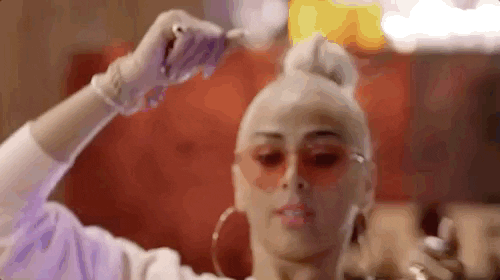 During a recent episode of the VH1 reality series "Love & Hip-Hop: Miami," the Cuban-American performer offered a flimsy justification of her use of the N-word that immediately caught heat on social media. While chatting with Trina about the use of the phrase "n—-s ain't shit" in her viral hit "Pay Me," Vega explained exactly why she had no problem slipping the line into the song.
"It's true. It's a conversation, culturally that's just always like, revolves and just keeps on going," argued Vega. "What permits me the ability to say certain things in a certain culture–like, why am I not? Because my skin isn't dark enough? "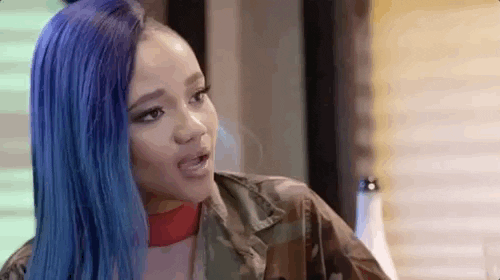 "But when I walk into a room full of white motherf—ers, guess what happens? They treat me like an 'other,'" she continued. "Any time you've been discriminated against, that struggle of being treated different–minority–you a n—-. Look at all of these motherf—ers in Puerto Rico right now with no power after this hurricane happened…they n—-s. I don't feel like I owe anybody a conversation to be like, 'Oh yeah, my great-grandmother…she's from Africa.'"
Despite the fact that Vega moved to bench the discussion as a "bigger conversation to be had," Twitter quickly condemned the up-and-coming star's weak explanation.
Veronica Vega just said if you have struggled in life, you're a "nigga".

If y'all don't get this white woman off my TV screen 😒. #LHHMIA

— Brianna (@WhoIsKesha) February 13, 2018
Veronica Vega is really digging deep into the family tree to find some kinda justification for her whack ass to keep using the N-word lmao. #LHHMIA

— Blue Ivy's Au Pair (@MikeyTBH) February 13, 2018
SOOOO veronica vega thinks because she's hispanic and from "the hood" she got credentials to use the "N-word". Everybody wanna be black until it's time to be. Girl bye. #LHHMIA

— Tili ♠️ (@Seldom__) February 13, 2018
@VeronicaVega you made ZERO sense tryna explain why you feel like you can use the word nigga. Just cause you've experienced discrimination does not mean you understand what I means to be BLACK #LHHMIA

— Chels (@BEautifully_C) February 13, 2018
In an effort to prove the ease with which she includes the slur into her day-to-day vocabulary, Vega then took to Twitter to tweet the controversial word to her thousands of followers.
Yup all ma niggaz 🤗😘 https://t.co/yR5H5d1nis

— Veronica Vega (@VeronicaVega) February 14, 2018
If Vega is hoping for longevity in an industry rife with colorism and appropriation, the "Wicked" singer needs to take a note from social media and step back.