While fans can't stop grinning over the "it" couple of late 2017's matching Halloween costumes and cozy-in-bed selfies, few knew that the epic love story started simply because Wells Adams slid into Sarah Hyland's DMs. During a recent appearance on the late-night talk show "Jimmy Kimmel Live!" the "Modern Family" star revealed how Adams first discovered that the way to her heart was, in fact, through her stomach.
When asked about how she was first introduced to Adams, Hyland thanked the Internet for bringing them together.
"Have you seen those memes of 'Slide into the DMs?' That. He slid into my DMs," said the 27-year-old actress.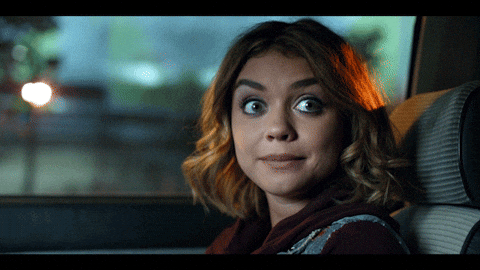 "I was following him," she continued. "We had tweeted each other because I thought he was funny and he was a fan of the show. I saw him as the bartender [on "Bachelor in Paradise"] and I was like, 'That's really cute.' I was single, obviously, and was like, 'This is really awesome. You're being very forward and it's sexy and not aggressive but very confident and sexy,' and I liked that. "
When pressed about the specifics of Adams' game, Hyland then revealed that they first bonded over a shared love of tacos.
"I love tacos. He loves tacos, so that was like his thing, like 'I love tacos, let's see if she likes tacos'… we both like tacos! We have an obsession with tacos. Tacos and tequila, it's our thing."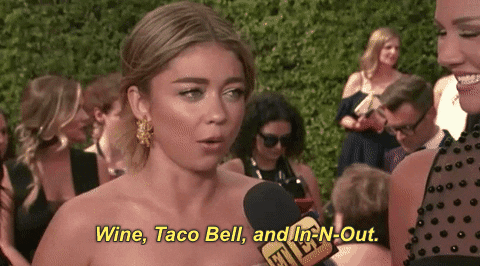 Thankfully, Hyland didn't curve Adams after that first icebreaker and their love-at-first-taco romance had the time to blossom into the social media lovefest that it is today.
Watch the full clip below: