In a stark departure from his usual array of high fashion looks served alongside girlfriend Gigi Hadid, Zayn Malik blessed his Instagram followers with an intimate showing of his softer, more creative side.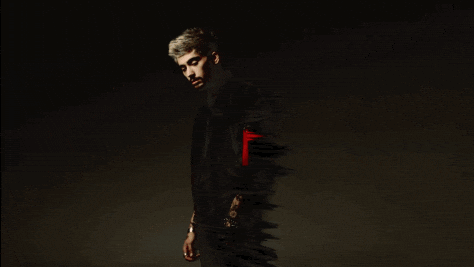 Vocal about his preference for privacy despite his status as a top-billed pop star and former member of the boy band One Direction, Malik surprisingly opened up to his fans in a major way by showcasing his poetry (also known as Zoetry).
Kicking off the trend with a "morning zoem," Malik reflected on the problematic nature of a modern society ruled by the demands of social media. "In an underlying desperate tone/To the world of real authentic/ The iPhone likes preventing this place of role play/I think we like pretending as if our fun is never ending," wrote the "Still Got Time" singer.
Continuing to open up to his millions of followers with lines like "We do not see our fragile mantra/Ignorant bliss we hold like axes/We do not feel?/The piece that matches," it's clear that Malik is now at ease with putting his creative process on display.
Making a short leap from zoetry to songwriting, the 25-year-old then dropped a much-anticipated sneak peak of new music that he's been working on.
In a clip most likely inspired by his supermodel girlfriend, Malik sings about his lady love in a soulful, emotive murmur with lyrics like "She's all the woman for me/She's all the woman I need."
In one final reveal, Malik then showcases the breadth of his talent by experimenting with a new melody on a guitar, dropping lines like, "I see you every night/ Always on my mind/ Girl, take your time/ I know you're mine."
TBH, if this is the new wave of Malik's music, we can't wait for his second studio album to drop.