Sometimes an animators first idea isn't their best, or last, idea. Time changes everything— animated characters are no exception. Some huge changes and some minor, but none of these characters look the way they initially did.
Original Mickey Mouse
The first appearance of Mickey Mouse was in the cartoon Steamboat Willie in 1928. Walt Disney based this mouse character off of an already loved personality, Charlie Chaplin. "Steamboat Willie" introduced who is now the world's most recognized character.
Modern Mickey Mouse
From black and white to full color and popping out of the screen, Mickey Mouse transformed throughout the years. While we love his traditional red shorts and yellow shoes, he has collected quite the closet. He and his beloved can be found on the TV show Mickey Mouse since Mickey Mouse Clubhouse ended in 2016. There was no way America could do without Mickey, I guess that's why they overlapped potential TV shows— smart.
Original Winnie the Pooh
Originally created as a simple story by A.A. Milne, Winnie the Pooh's character was initially illustrated for books. During this time, his name included hyphens. It wasn't until A.A. Milnes passing that Walt Disney Productions licensed Pooh Bear from Milne's estate and adapted the stories for the screen.
Disney's Winnie the Pooh
After Walt Disney Productions removed Pooh's hyphens and adapted his stories into a series of features including Winnie the Pooh and the Honey Tree, the bear became one of Walt Disney's better adaptation decisions. Winnie the Pooh was the fourth Disney character to receive a star on the Hollywood Walk of Fame. The Winnie the Pooh franchise has become worldwide and shows no signs of stopping.
The Grinch Then
This avocado-colored fellow was created in 1957 as part of Dr. Seuss' children's book "How the Grinch Stole Christmas." Almost 10-years later, the Grinch made an appearance on NBC as a TV-special. With his scrunched face and hidden softness, the Grinch has become a holiday staple for many people all over the country.
The Grinch Now
Aside from the live-action film created in 2000, the Grinch hadn't been replicated many times. This past year, in 2018, Universal decided to remake the well-known animation. Same story, same Grinch, but different appearance. He's still an avocado color, but he's a lot.. smoother.
Original Peter Pan
Based off a play created by J.M. Barrie, Peter Pan emerged as a 2D character in the feature film Peter Pan in 1953. His green tights and tunic are forever embedded into our minds. The animation during the time was so soft and simple, it mirrors the story of Peter Pan in a way they couldn't have planned.
Modern Peter Pan
Years later, in Europe, creators took another whack at Peter Pan's appearance. There's a similar Sims visual happening. Peter Pan's tunic has actual leaves on the shoulders; that's incredibly detail. The New Adventures of Peter Pan aired in 2013 and lasted 2 seasons.
Original Mario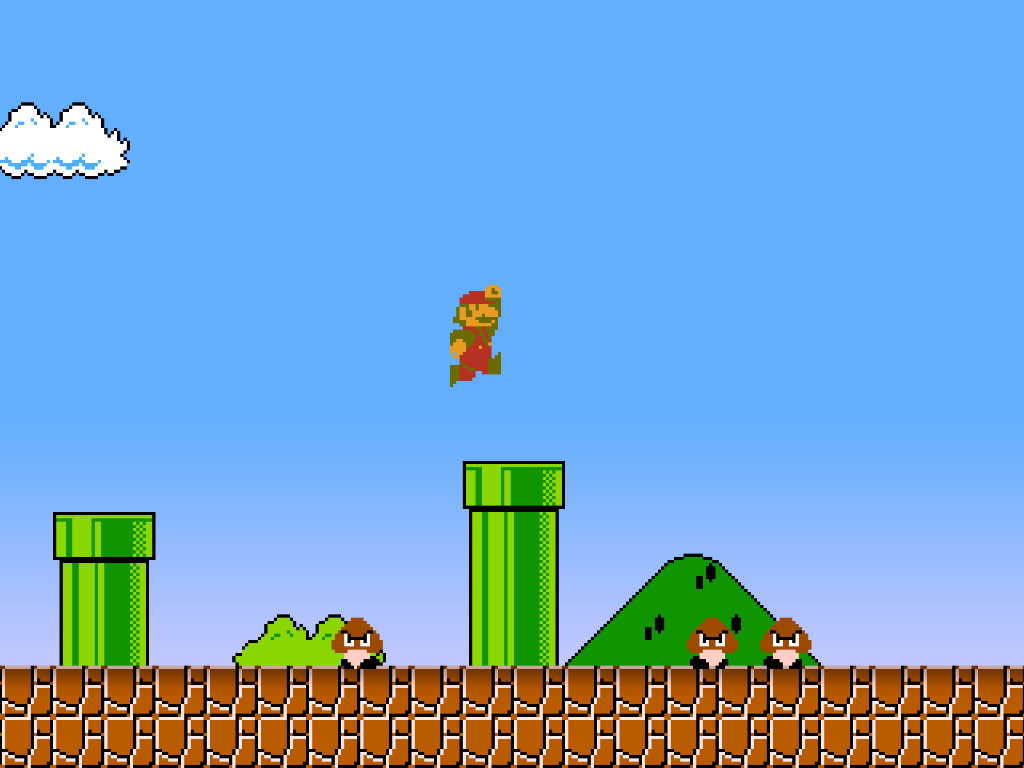 First appearing in the 1980s, creator Shigeru Miyamoto wasn't planning on the Jumping Man to turn into anything memorable. He was designed as a go-to character for Miyamoto to place in any game he wanted. The little pixelated guy was later named Mario and became quite the video game character.
Super Mario
Mario's animation developed as his character developed. He became a plumber and although he made appearances in other video games, he had video games of his own, too. He has coined details, like the red 'M' hat and the blue plumber overalls . Mario spends time flip-flopping dimensions according to the game he's placed in.
Strawberry Shortcake Then
Strawberry Shortcake was created by Barbi Sargent in 1973 as a greeting card illustration. Shortcake was then turned into a doll and her face plastered to all types of merchandise. In 1980, the little girl with red ringlets was featured in her first animated TV series The World of Strawberry Shortcake.
Strawberry Shortcake Now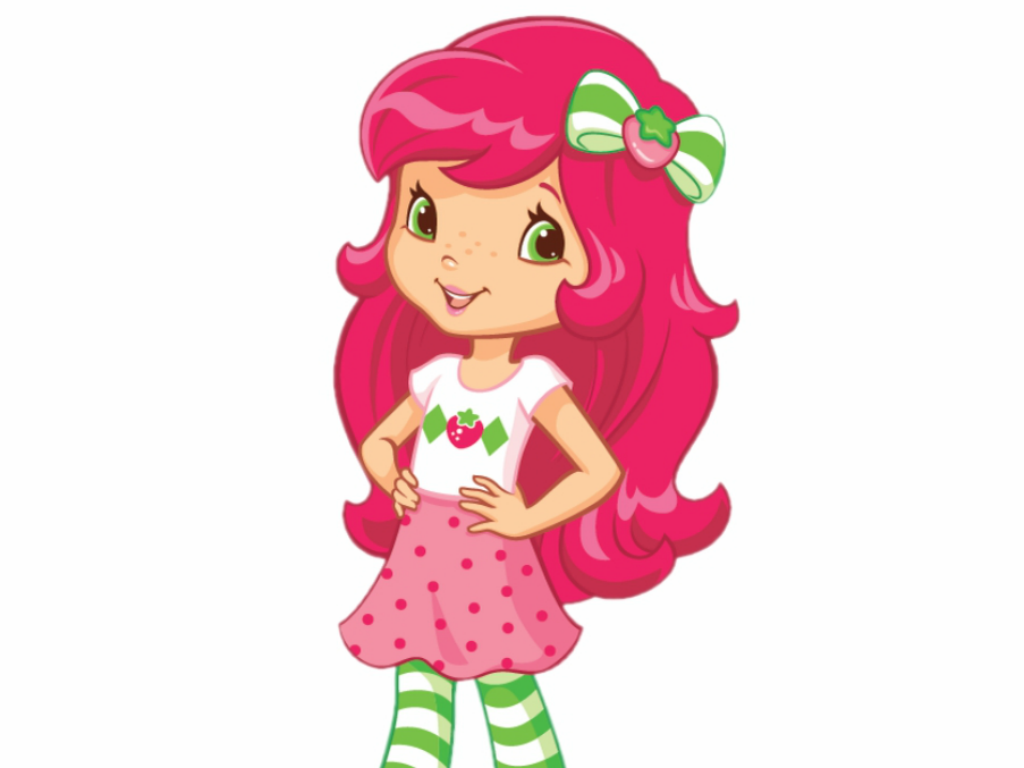 Strawberry Shortcake appears to be slightly older in Strawberry Shortcake's Berry Bitty Adventures, but then again, she could still be that 6-year old girl. Her hair isn't as curly, she wears pink mary-janes, and she owns her own business, but those green-striped tights are still going strong.
Garfield Then
Garfield was a part of the good old comic-strip days. Garfield was introduced by Jim Davis in the comic-strip originally titled Jon in 1976. The chubby, orange cat wasn't meant to become the star of the comic, but he soon became just that.
Garfield Now
Garfield made his animated debut in 1980 in the TV series The Fantastic Funnies and later landed his own series starring, well, him. Despite being far more life-like now, thanks to the invention of CG-animation, he's still the same chubby, orange cat. He's been in movies like Garfield: The Movie and Garfields's Pet Force.
Demo Adventure Time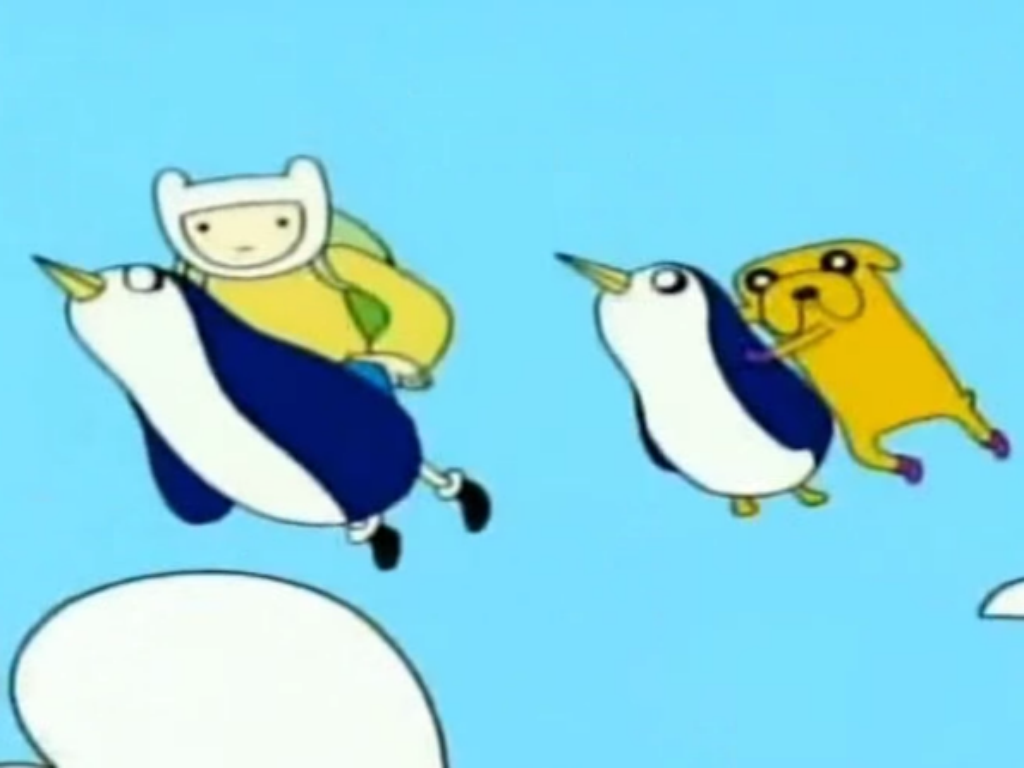 The 7-minute short that launched the TV series is the main difference in animation, truly. While the animation is still amazing, they do look a little blurry. Jake is pretty boxy and Finn (known as Pen in the short) has a face that looks a lot like a letter D.
On-Air Adventure Time
From its humble beginnings on a Nickelodeon showcase, Finn and Jake have sharper images. Jake has rounded out into the magical dog he was meant to be and speaking of rounding out, Finn's face did the same. You also don't see Finn sporting that yellow-sweatshirt too often.
Demo Tina From Bob's Burgers
Big surprise here: Tina Belcher was originally Daniel Belcher. This is the most dramatic animatic evolution in the list. In a test pilot, the eldest Belcher kid was a boy. He had a lot of the same lines that Tina later has, but it was agreed that the dynamic didn't work.
On-Air Tina From Bob's Burgers
After the test pilot, Loren Bouchard recreated the eldest Belcher kid into the Tina Belcher we all know and love. Her dynamic with Louis and Gene seemed to work a lot better. Her awkward nature didn't change and neither did her glasses or her blue attire, but her gender did. That's huge.
Robin as Richard John Grayson... Again
Richard John Grayson (Robin) has gone through endless transformations from his first appearance in the 1940 Detective Comics. For the sake of the list, Robin circa the era of DC Comics Justice League is our starting point in animation. In 1985, Robin appears in Super Friends with a chiseled jaw, green spandex, and a yellow cape.
Robin as Richard John Grayson Today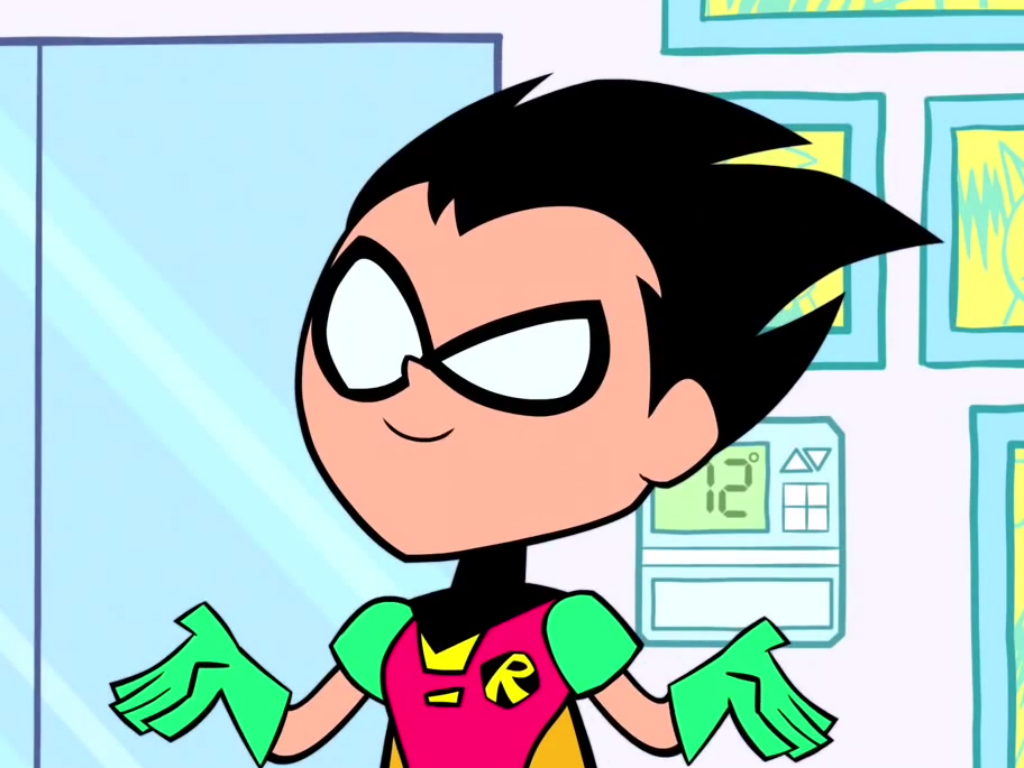 Teen Titans Go! first aired in 2013. Robin along with a gang of other DC comics characters display their new looks, once again. Different from the previous two Titans TV-series, Robin seems to evolve according to the popular technology at the time. This time around, he has pants and a face that comes to a point. Oh, and he's 3-feet tall.
Demo Lois From Family Guy
Seth MacFarlane pitched the demo of Family Guy to Fox in 1998. In the demo, Lois has blonde hair! Of course, there are other differences like the oval-like shape of her face, her nose, and the blue-jeans. The original idea was to have the color of her hair mirror Chris' while Peter's mirrored Meg's.
On-Air Lois From Family Guy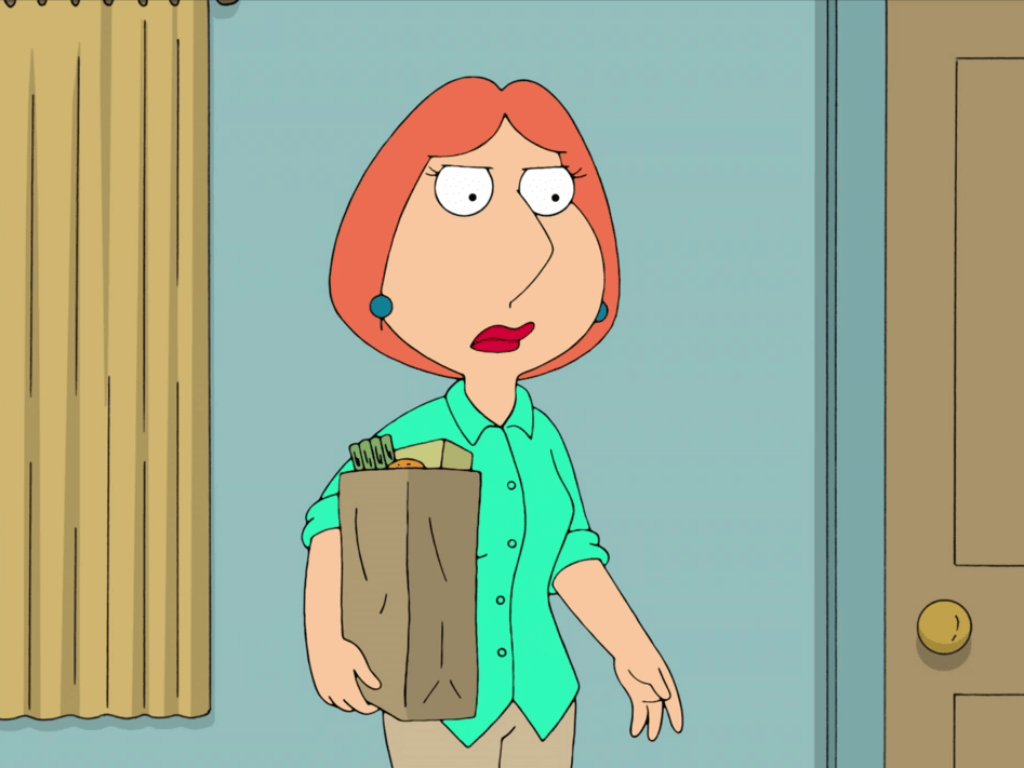 When the show was taken on by Fox years later, Lois has ginger hair and has traded in her red button-up for a mint one. MacFarlane creates a distinction between the bottom of her face and her neck, giving her those shoulders that were forgotten in the demo. Lois was well worth the wait.
Original Teenage Mutant Ninja Turtles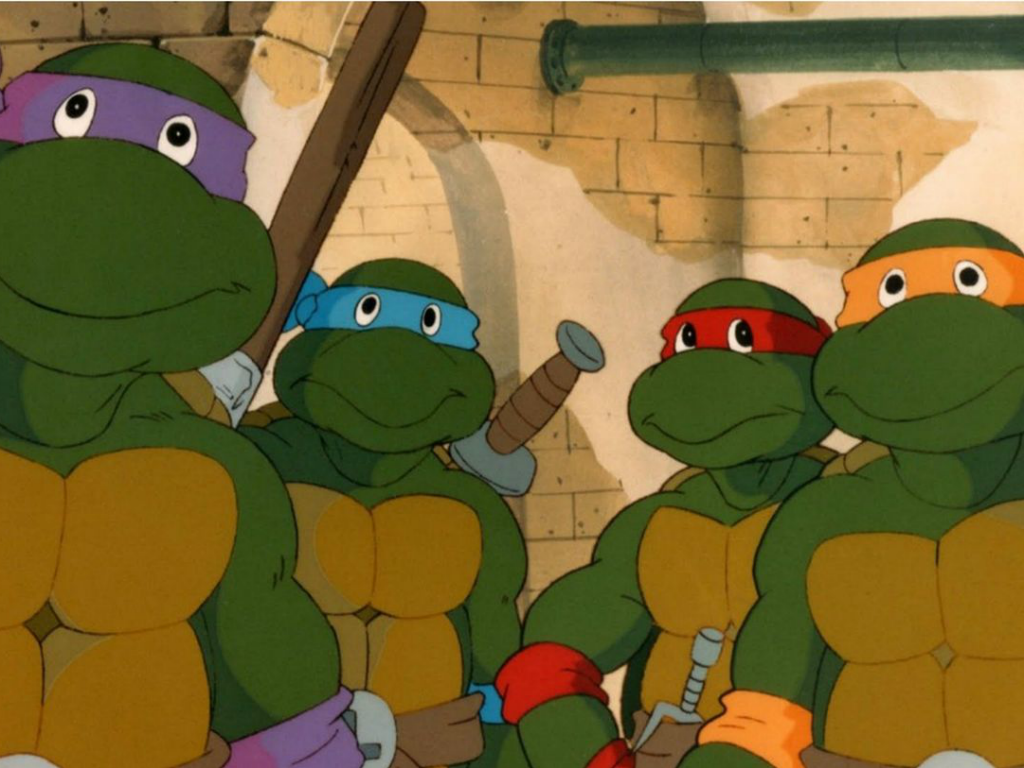 The 1987 Teenage Mutant Ninja Turtles miniseries made its official run in 1988. Since then the turtles have become recognized world-wide. Initially, the four brothers all resembled each other with the exception of their hand-bands and their use of weapons.
Modern Teenage Mutant Ninja Turtles
They're still recognizable by their head-bands, but also have a few other distinctions now. In 2018, Rise of the Teenage Mutant Turtles brings the ninja brothers back to the modern age. Each brother is animated in a way that highlights a personality trait of theirs, like leadership or wit.
Original Pinkie Pie From My Little Pony
My Little Pony created its core 7 ponies in 2007 after Hasbro decided to stop creating new characters. Pinkie Pie made her MLP debut in 2003 as part of the Generation 3 ponies and stuck around to become part of the core 7. She starts with very light pink hair, a bright pink body, and a cutie mark made up of 3 balloons.
Modern Pinkie Pie From My Little Pony
The most recent My Little Pony television series, My Little Pony: Friendship is Magic, displays a few changes in our core 7 pony. Pinkie Pie's color scheme seems to have done a flip, her facial features are less defined, and she has teeth. The current ponies in the MLP franchise match the animation that appeals to children today, but it's just not the same.