It has been over 20 years since the Piper family first picked up their wands and put an end to Kalabar's wrath! Find out where both Marnie's are, which members of the cast are now dating and who went on to star in "American Horror Story" after they appeared in "Halloweentown."
Judith Hoag - Then
Gwen Piper was the typical Disney Channel movie mom. She didn't let her kids have any fun and totally squashed their dreams because of her own problems. Once Marnie and her siblings Dylan and Sophie let their mom know that "Halloween is cool," she couldn't stand a chance against their magic.
Judith Hoag - Now
Since the Halloweentown movies wrapped, Hoag has gone onto make appearances in dozens of television shows, including "CSI:NY," "Private Practice," and "Weeds." Recently, she played Tandy Hamton, the poised and driven protégée of Lamar Wyatt on the ABC drama "Nashville."
Joey Zimmerman - Then
Joey Zimmerman played the stereotypical nerd and younger brother of Marnie, Dylan Piper. He totally won us over with his knowledge, charm and fear of doing anything out of the ordinary. Dylan was definitely the most relatable of all of the characters in Halloweentown.
Joey Zimmerman - Now
Nowadays, Joey Zimmerman prefers to spend his time behind the camera. After some television guest appearances, Zimmerman quit acting entirely in 2012 and started his own entertainment company, ZFO Entertainment. He also does some photography and keeps his Instagram fully stocked with throwback photos.
Emily Roeske - Then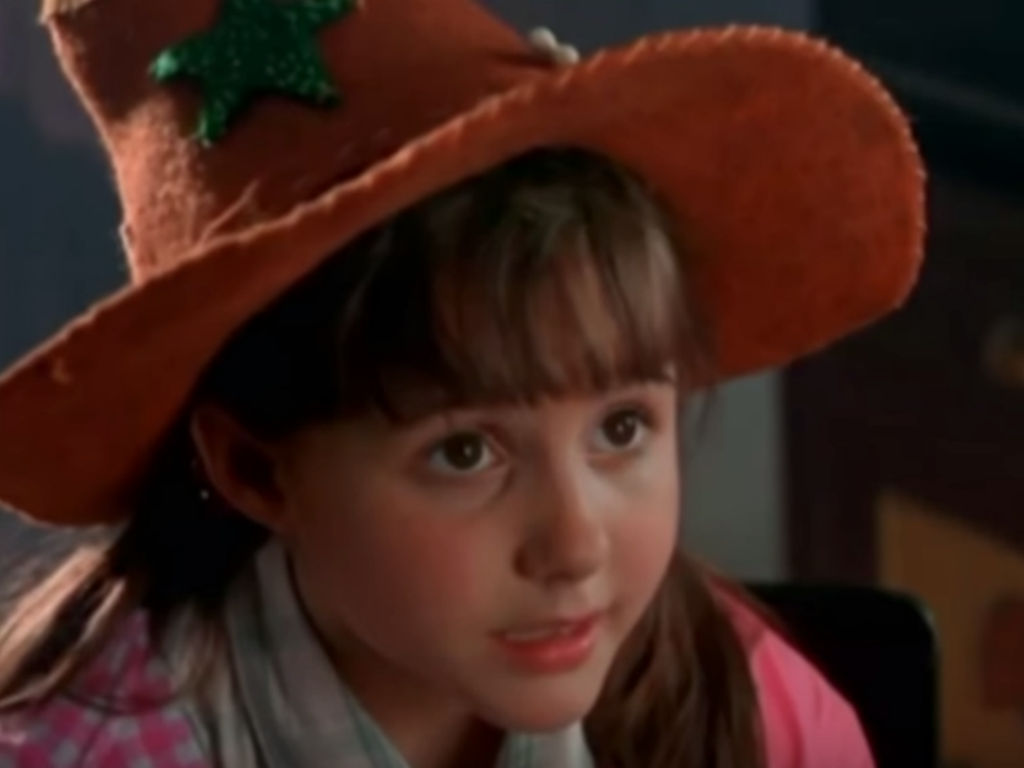 Emily Roeske played little sister Sophie, (not 'Soapy') who had a natural ease for magic and spell-casting. She showed a lot of promise for a young witch, and some clairvoyant powers too when she always knew someone was coming to the house before they arrived.
Emily Roeske - Now
Emily Roeske was only 7 years old when she first appeared as Sophie in "Halloweentown." After the third film in the series wrapped, she hung up her witching hat for good and stopped acting entirely. Since then, she has shown her powers in other ways. She earned a black belt in martial arts and teaches classes in Arizona.
Sara Paxton - Then
Everyone was sadly disappointed by Sara Paxton's appearance in the 'Halloweentown' series, because she took over the already beloved role of Marnie! And not for good reason either. Original Marnie actress Kimberly J. Brown was available for filming and had no idea that her role had been recast until the film came out.
Sara Paxton - Now
Sara Paxton's talents go well beyond this one blip in her career. If you know her from "Aquamarine" you'll be happy to know that she is still acting regularly. In 2017, she appeared in the revival of "Twin Peaks" and she recently played Amber Dooley in the NBC series "Good Girls."
Rino Romano - Then
Everyone remembers when Marnie got recast, but no one remembers when beloved skeleton taxi driver Benny was recast. In the first installment of the "Halloweentown" series, Benny was played by voiceover actor Rino Romano before being voiced by Canadian comedian Richard Side in the second installment, "Halloweentown II: Kalabar's Revenge."
Rino Romano - Now
Romano is a prolific voice actor with credits on shows like "Phineas and Ferb," "Curious George" and "Teen Titans." He has also done a handful of live-action appearances in film and television, proving his skills well beyond just voiceover work.
Phillip Van Dyke - Then
Phillip Van Dyke played the goblin Luke in the first two installments of the "Halloweentown" franchise. His transformation from monster to hunk and back again showed us all that beauty isn't just skin deep and sometimes it's best to show people who you really are.
Phillip Van Dyke - Now
Phillip Van Dyke's last acting credit was in 2003, making us wonder, where has he been for all of those years? The answer is, focusing on his family. Van Dyke got married in 2009 and has had three beautiful children with his wife, who we can all fawn over on Instagram.
Daniel Kountz - Then
Kountz already had a few acting roles under his belt when he stole the show in "Halloweentown II." He got his start in acting as a child when he played Tiny Tim in a school play, and he quickly rose to prominence and appeared on a few episodes of other Disney Channel properties, like the sadly forgotten series, "The Jersey."
Daniel Kountz - Now
Kountz has had a steady acting career since portraying evil Kal in "Halloweentown II." He has had appearances on shows like "Mad Men" and "Ghost Whisperer." He is also dating one of his fellow Halloweentown co-stars and we couldn't be happier about that!
Lucas Grabeel - Then
His role in "Halloweentown High" marked 'the start of something new' for the "High School Musical" star. After he filmed his role for the movie, he returned to his day job, working at Blockbuster. He often got the chance to see customers renting copies of "Halloweentown High" while he was working there!
Lucas Grabeel - Now
After Grabeel's life changing run as Ryan Evans in the 'High School Musical' series, Grabeel continued to act and sing frequently. You can catch him now on animated shows like "Pinky Malinky" on Nickelodeon and "Elena of Avalor" on Disney Channel.
Olesya Rulin - Then
Of course, we all know Olesya Rulin for her role in the "High School Musical" series, but you might be surprised to hear that "Halloweentown High" wasn't her first DCOM role. Rulin appeared alongside Tahj Mowry in "The Poof Point" in 2001 and she was in Disney Channel's "Hounded" with Shia Lebouf in 2001 as well.
Olesya Rulin - Now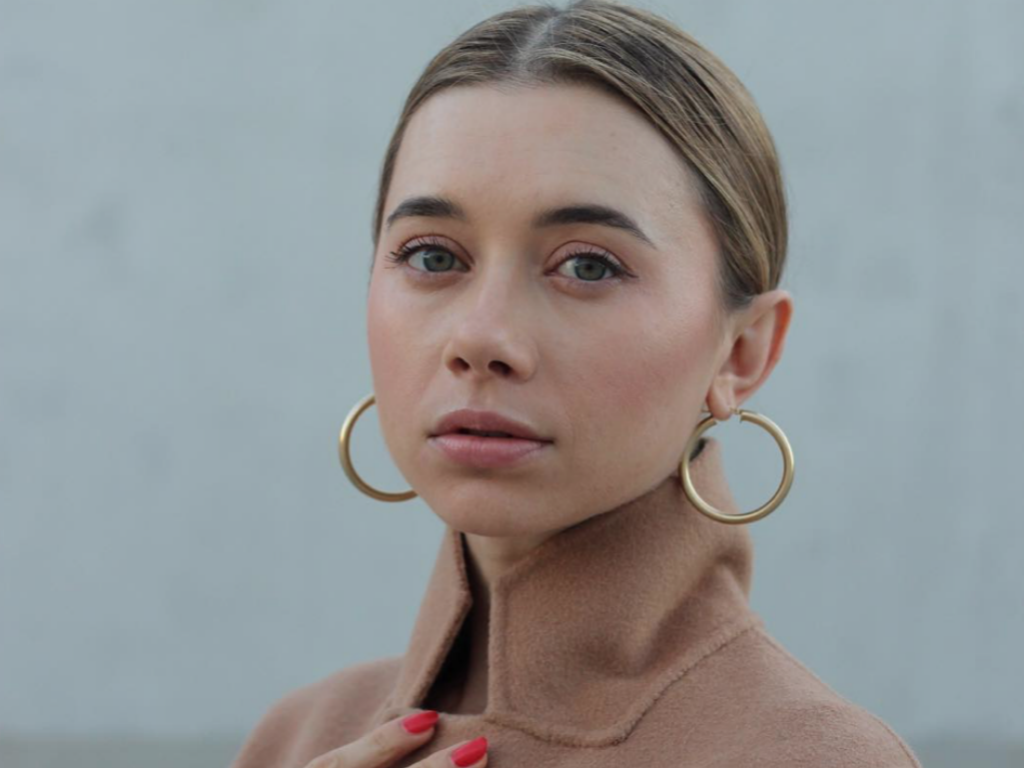 Since the end of her Disney Channel days, Rulin has turned to more creative pursuits. She now spends her time writing poetry and modeling when she isn't acting, doing mainly television appearances and voiceover work.
Finn Wittrock - Then
Wittrock was just out of high school himself when he got his first film role in "Halloweentown High" in 2004. During filming, Wittrock was accepted into Juilliard's drama school, where he was enrolled until he graduated with a Bachelor of Fine Arts in 2008. While he was at the prestigious school, he won the Juilliard Journal Award for his contributions to the school's newspaper.
Finn Wittrock - Now
Finn Wittrock has become a major star in his own right after his early appearance on the Disney Channel. He earned an Emmy award nomination for his role as Dandy Mott in "American Horror Story: Freak Show." In 2018 he earned a second Emmy nomination for his appearance in "The Assassination of Gianni Versace: American Crime Story."
Debbie Reynolds - Then
Debbie Reynolds gave some serious star power to the direct-to-TV movie. Before her role as everyone's favorite witchy grandma in "Halloweentown," Reynolds was a film star in the '50s and '60s and she had starring roles in classic films like "Singin' in the Rain" and "The Unsinkable Molly Brown."
Debbie Reynolds - Now
Not every 'Halloweentown' viewer knows that Debbie Reynolds has a pretty famous family! Reynolds is mother of Carrie Fisher, who iconically played Princess Leia in the 'Star Wars' series, which also makes Debbie Reynolds grandmother to Fisher's daughter Billie Lourd. Even though Debbie Reynolds passed away soon after her daughter Carrie in 2016, she will live on in our hearts forever.
Kimberly J. Brown - Then
Kimberly J. Brown was a mainstay of early DCOM's for a minute. After "Halloweentown" premiered, Brown also had a role in the completely forgotten Disney Channel movie "Quints," about a kid whose parents have a set of quintuplets. Somehow that is much stranger than a movie about a family of actual witches.
Kimberly J. Brown - Now
Kimberly J. Brown has kept the love for "Halloweentown" alive through thick and thin. Even though Disney recast her role in the fourth film, she never lost her love for the series. Brown currently runs an Etsy shop where she sells "Halloweentown" themed merch and she has released a Halloween-themed children's book called "Poppin's Pumpkin Patch Parade."
The Set Was Never Taken Down
After filming wrapped, the town that "Halloweentown" was filmed in, St. Helen, Oregon, kept the props and decor from the film. Every year since 1998, they recreate the set as it was in the movie and set up corn mazes and pony rides, along with some "Halloweentown" scene reenactments. Brb, booking a flight to Oregon now.
Cast Reunions
2018 marked the 20th anniversary of the first "Halloweentown" film, and it also marked the first time the full cast had reunited since the movie's filming all those years ago. Of course, not all of the cast has waited 20 years to see each other again…
Unlikely Couple
Thanks to a few recent Instagram posts, we are happy to learn that Marnie and Kal, the son of Kalabar, are officially a couple! Even though they were almost an item in the sequel film, it's so surprising to see these two together! Don't you love when a movie has a happy ending?